USAID Intensifies Efforts to Boost Agricultural Opportunities
The United States Agency for International Development (USAID) and Feed the Future's Agricultural Development and Value Chain Enhancement (ADVANCE) project hosted a summit to discuss the future of agriculture in Ghana from March 1-2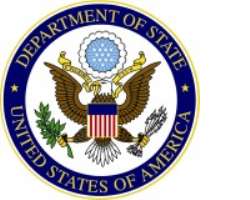 ACCRA, Ghana, March 2, 2017/APO/ -The United States Agency for International Development (USAID) and Feed the Future's Agricultural Development and Value Chain Enhancement (ADVANCE) project hosted a summit to discuss the future of agriculture in Ghana from March 1-2. The event brought together development partners and the Ghana Government, as well as farmers and the private sector under the theme scaling up impact and sustainability. At the summit, the Minister of Food and Agriculture, Honorable Dr. Owusu Afriyie Akoto and USAID/Ghana Deputy Mission Director, Steven Hendrix delivered remarks and expressed their commitment to building a food secure future for Ghana.

Last year in Ghana, owing to our hard work and dedication more than 100,000 farmers increased their incomes
The event featured panel discussions on generating opportunities within the agriculture sector, as well as lessons learned. Topics discussed included agricultural trade and marketing, information, communications and technology, gender equality in farming, leveraging agricultural finance, and access to agricultural inputs. Participants devised strategies on how to maximize impact and ensure a sustainable agriculture system in Ghana. The aim of the event was to discuss current achievements as well as challenges in meeting the goals of the Ghana Government's Shared Growth and Development Agenda and the U.S. government's global hunger and food security initiative—Feed the Future.
"The Feed the Future Initiative brings USAID, together with development partners and governments to build a more food secure future. Last year in Ghana, owing to our hard work and dedication more than 100,000 farmers increased their incomes," remarked Mr. Hendrix. "The Government of Ghana is one of our important partners in our quest to advance Ghana's economy and agricultural growth. The United States Government is committed to working with the Ghana Government to address the ongoing challenges in the agricultural sector, with the aim to build a sustainable and enabling environment where opportunities for trade flourish."
This event was organized by Feed the Future with support from USAID. In Ghana, Feed the Future works to increase the competitiveness of the maize, rice and soy value chains in Northern Ghana by improving agricultural productivity, and linking farmers to market and trade opportunities.