GLAXOSMITHKLINE APPOINTS OMONGIADE EHIGHEBOLO AS COMMUNICATIONS & GOVERNMENT AFFAIRS DIRECTOR FOR WEST AND CENTRAL AFRICA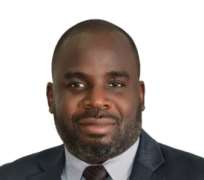 GlaxoSmithKline, a science-led global healthcare company, has announced the appointment of Omongiade Ehighebolo as its new Communications & Government Affairs Director (Pharmaceuticals) for West and Central Africa.
Omongiade, who joined the business in February 2017, will be responsible for strengthening and executing GSK Pharmaceutical's overall strategic Communications and Government Relations plans. He will use his deep understanding of the environment to enhance the company's external stakeholder engagement portfolio with the aim of strengthening the healthcare infrastructure in Nigeria.
Ehighebolo joins GSK Pharma. from Procter & Gamble, where He worked in different capacities since 2005. He brings a wealth of valuable experience spanning Communications & Government Affairs, Regulatory and Manufacturing Systems in Nigeria and across Sub-Sahara Africa. His last role saw him responsible for Regional Regulatory, Communications and Government Relations for Procter & Gamble (P&G) Greater West Africa Operations.
A graduate of Mechanical Engineering from the University of Benin, Omon brings vast knowledge and experience to the Pharmaceutical business in Nigeria and is considered an asset to the GSK Pharmaceuticals Leadership team.