Mobil leads Nigerian Stock market rally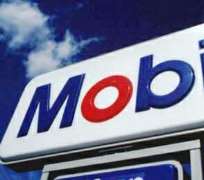 Mobil Oil Nigeria Plc on Thursday led the Nigerian stock market on a positive rally as investors increased their stakes in the company's shares as well as that of 12 other equities.
Mobil Oil Nigeria Plc share price gained N9.1 to close at N285 from its opening price of N275.9. This is the second time in about four weeks the company has led the gainers chart at the end of the day's trading on the Nigerian Stock Exchange (NSE), especially since the acquisition of a 60 per cent stake in its equity by Nigerian operator, NIPCO Plc.
It would be recalled that earlier this month, Mr. Oscar Onyema, the Chief Executive Officer of the NSE expressed confidence that the recent acquisition would ensure continuous investors interest in Mobil's shares in particular and the capital market in general.
Recently, Mr. Venkataraman Venkatapathy, Managing Director of NIPCO Plc disloced that the transfer of Mobil Oil Nigeria Plc shares to his company was nearing completion. The deal which is said to be worth about $310 million, values Mobil at roughly $516 million. The valuation in Naira terms suggest Mobil is now valued at about N160 billion assuming N310 as exchange rate.
Source:
M&P