Nigeria targets crumbling infrastructure to boost economy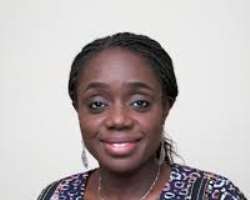 The Honourable Minister of Finance, Mrs Kemi Adesoun, Thursday at the United Capital launch of its Eurobond and Wealth for Women Funds, said that infrastructure development will play a fundamental role in unlocking Nigeria's economic potential, laying a foundation for economic competitiveness and long-term future growth.
"We will now target 30% of Government expenditure on infrastructure, up from 10%, the Federal Government will mobilise private capital to complement Government spending on infrastructure. We recognise that Government spending alone will be inadequate to bridge the infrastructure gap and we have started engaging the private sector through our housing fund and the road trust fund for which fundraising is in progress".
Woefully inadequate infrastructure is one of the biggest challenges facing Nigeria, say investors, who often complain that a lack of roads, power and inefficient shipping networks hold up business.
"At least 30 percent of a company's production costs go to transportation," said a Lebanese investor in Lagos.
Rampant corruption, legal uncertainties, and bureaucratic delays also threaten to undermine foreign investment at a time when Nigeria is banking on private financing to support part of the funds committed to infrastructure development.
Adeosun, said that investment in critical infrastructure across the country will unlock job and wealth creation and strengthen economic development across all States in Nigeria.