Ikeja Electric urges customers to report unethical practices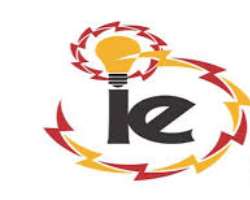 Ikeja Electric, Nigeria's largest distribution company has launched a concerted effort aimed at curbing unethical practices across its network and also encouraging customers to report such practices.
Speaking on the launch of the sensitization program, the company's Head of Corporate Communication, Felix Ofulue, noted that such practices, which included cases of payment fraud among others, is responsible for a sizeable percentage of the collection loss for the business.
He explained that the focus of the campaign was to provide the much-needed awareness and enlightenment to ensure that customers do not fall victims of any of these unwholesome practices.
'It is our responsibility to ensure that our customers are protected so that they do not lose any of their hard earned resources. Internally, we are strengthening our enlightenment campaign to staff and customers across our network, while we have also provided payment platforms to ease the convenience of payment of their bills', he said.
He further pointed out that even though IE has a company policy that discourages customers from making payments to staff on the field, many customers still persuade the field staff to assist them to make the payments. Mostly, the monies are remitted, however there are instances when reconciliation of these payments becomes an issue especially where no receipts are provided to the paying customer.
Ofulue, then, called on customers to explore the several payment platforms available to them, urging them to always collect their receipt which is the only eligible proof of payment in reconciliation dispute cases.
'We have provided many robust options for our customers to pay their electricity bills so there really is no need to part with cash to people in the field, especially as we have noticed an increase in recent times of fraudsters impersonating our staff. Customers will save themselves from the inconvenience of being defrauded if they always make payments through our approved channels and collect their receipts', he concluded.
Ofulue encouraged customers who had legitimate complaints and grievances relating to unethical practices to report such matters, by sending an email to: [email protected] , a dedicated whistle-blowing email channel where all the reports are confidentially managed at the very highest levels.
Ikeja Electric continues to strengthen and improve its payment platforms even as it has deployed Do-It-Yourself POS devices in all of her Business Units.