Women to float political party for 2019 elections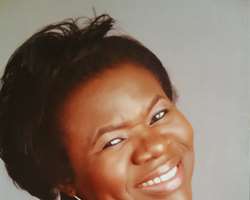 Ahead of the 2019 general elections, women under a political association, the Democratic Gender Alliance Party (DGAP), are set to float a political party.
This was disclosed by national spokesperson, DGAP, Ifeoma Wogu, who said the Independent National Electoral Commission, INEC, has approved the name of the party.
Wogu explained that the party has support from the men folk and will be a party for the downtrodden and forgotten in the society. She said the party will approach governance differently from the way other political parties that have been in power used to do.
Acknowledging challenges the party will contend with from other existing and bigger parties, she said when that arises there would be a way to counter it and refuse to be intimidated.
She said: 'The Democratic Gender Alliance Party, DGAP, is out to be a political party with different ideology from other political parties. We are concerned about the neglected rural people, physically challenged and down trodden in the country.
'We are a party for the grassroots and we are going to be a voice for the voiceless. We want to give all Nigerians a sense of belonging in governance and to carry them along in policy making.
Women are qualified to represent their people as the men do but we are not out to compete with the men, even some of them are supporting us morally to actualise our dream. 'Our party when it comes on board will give hope managers of resources.'
Speaking on the structure of the party across the country she said it has a national structure that cuts across every stratum of the society irrespective of background.
In fielding candidates for elective positions at both the federal, state and local levels she said as a political party they are supposed to field candidates, but declined to state whether the party would contest for the presidential position.
'We have a national structure and are a party for all Nigerians. We have people from different parts of the country with different religious backgrounds in the party and we don't discriminate against anybody or stop them from joining the party because it is a party purely of Nigerians, by Nigerians and for Nigerians. We as a political party can field candidates when the time comes as others do, but we are still in the process of building our structures and putting in place other things that would make the party formidable', she stated.
Meanwhile, in funding activities of the party she said it has been through personal donations and contributions from members and no external fund raising done.