BANK REFORMS OUTLINED BY GOVERNMENT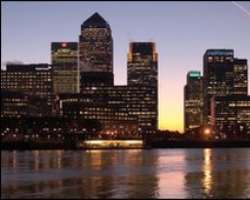 The financial sector faces widespread reforms under the new government
The Conservative-Lib Dem coalition has reiterated its far-reaching plans for the reform of the banking sector.
The government plans to introduce a a tax on banks and measures to tackle "unacceptable" bank bonuses, according to its coalition agreement.
An independent commission will also be established to look at breaking up banks into their retail and investment banking arms to reduce risk.
The commission will be given one year to report back on the plan.
But in the agreement document, the government admitted that splitting the banks would complex, and said it needed to be done in a sustainable way.
The idea has long been championed by the new Business Secretary Vince Cable.
Meanwhile, some form of additional tax on banks in order to fund possible future bail-outs of the sector has already been proposed by the International Monetary Fund and the Obama administration in the US.
The Bank of England will also get greater responsibility for overseeing financial stability, though plans for the future of the Financial Services Authority (FSA) were not given.
Before the election, the Conservatives said they planned to scrap the FSA, which has been widely criticised for its handling of the financial crisis.