Vandalism: Expert recommends remote sensing for pipeline security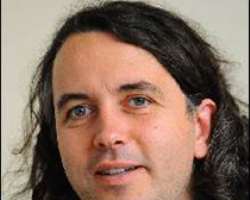 An engineering geomorphologist from the School of Earth and Environmental Sciences, University of Portsmouth UK, Dr. Malcolm Whitworth has urged the Federal Government to deploy remote sensing devices in the surveillance and protection of oil and gas installations, especially the pipelines.
In a lecture he delivered to geoscience professionals in Abuja on the topic "The role of remote sensing in engineering geology and environmental investigations," Whitworth said the application could be used for "tracking the pipelines to identify any evidence of pollution; incidence of any linkages; evidence of any movement taking place as well as ground survey."
He further stated that the device can add additional dimension to data available to engineers when they are looking at pipelines, both in terms of when they are developing them and during installation.
Whitworth expressed the optimism that his visit to Nigeria will activate collaboration between UK universities and the National Geological Survey Agency (NGSA) and also increase collaboration between universities in both countries so that they can share expertise ideas as well as have access to each other's facilities.
He stated that such collaboration will enable Nigeria benefit from high resolution imagery and other data available in the UK.
"My presentation will help Nigeria to learn more on how its environment is degrading and how it can also be recovered; remote sensing is used to monitor pipeline vandalism and oil spill, among others," he said.
The renowned researcher, who had supervised some Nigerian students, also used the opportunity of the visit to understand the employment opportunities and skills required in the geoscience sector for their returning graduates in UK.
Director General of NGSA, Mr. Alex Nwegbu said the agency was disposed to taking advantage of the expertise of the University of Portsmouth in the area.
He disclosed that the Government will deploy remote sensing in stemming the activities of illegal miners, who destroy the environment and endanger people's lives.
"We use remote sensing for mineral exploration, engineering geology and geo-hazards. We are having a common platform to interact; taking advantage of their expertise in this particular area. This has empowered NGSA to do more in terms of what we have been doing and to reach out to them and see areas of symbiotic relationship," Nwegbu stated.