NIGERIA INTERNATIONAL TRADE AND INVESTMENT CONFERENCE (NITIC) 2017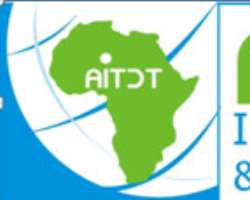 QUOTE:"practical investment in agribusiness, manufacturing and financial services will create the new international trade opportunity for economic diversification is a must if we need a sustainable and a reliable economy." – Dr Mark Abani, CEO
Over the years the Nigerian economy has depended solely on the revenue and foreign exchange – earnings from crude oil, thus, making crude oil her major source that support the economic growth. Conversely, other sectors like trade in non-oil sector that is the real sector of the economy has remain the back burner of our strategic economic goal. In simple term we have neglected the agribusiness, manufacturing, infrastructure, financial sector.
Africa International Trade and Development Trusta trade and investment facilitation company is here to change the narrative, hence the need to organise the Nigeria international trade and investment conference (NITIC) 2017, with focus on agribusiness, manufacturing and financial services.
The Nigeria International Trade and Investment Conference, (NITIC) 2017with the endorsement from Federal Ministry of Agriculture and Rural Development (FMARD), is a platform that brings togetherdistinguished local and international businesses, organizations, and relevant public and private sectors stakeholders that operate in agribusiness, manufacturing and financial service sector. The conference, theme is "Multiple Frontiers- Moving Away From Oil".
The major aim of this conference and exhibition is to offer holistic approach towards the practical economic diversification of the Nigeria economy with focus on international trade and investment of the non- oil sector of the economy.
Due to the Federal Government of Nigeria decision to close the NnamdiAzikiwe International Airport (NAIA), Abuja,for six weeks to allow final repairs work carried out on the airport runway, and the popular request fromvarious stakeholders, for the NITIC 2017, to be rescheduled for a later date. To this end the management of Africa international trade and development trust have decided to postpone and reschedule the date for the conference to allow room for the successful completion of the repair works on the Abuja Airport runway as the government has promised.