Statement Attributable to Mr Oseloka H. Obaze, on the proposed arbitrary fee for campaign posters in Anambra State.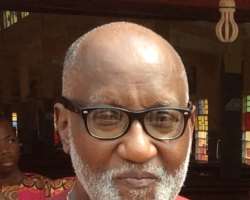 "Our attention has been drawn to the recent disclosure by the Anambra State Signage and Advertisement Agency (ANSAA) that Anambra State intends to compel all aspirants in the 2017 governorship election to pay N9 million each to the state government for putting up campaign posters.
Having diligently studied the full implication of the proposed charges and consulted with legal and advertisement experts, it is noteworthy that while the charges are presumably aimed at improving internally generated revenue, they are also punitive and aimed at mitigating free campaign activities and freedom of expression. There is also an element of conflict of interest involved, as well as shifting the goal post in the middle of the game.
The proposed poster charges by its very timing and nature, constitute sufficient grounds for legal challenge by affected aspirants, civil society organizations and pro-democracy activists.
Awka, 14/02/17"