Dramatic U-Turn: Pres. Buhari is on vacation, not sick nor in any UK hospital – FG insists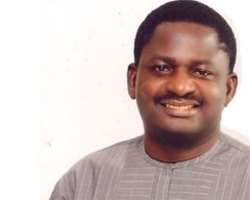 The Federal Government has insisted that President Muhammadu Buhari was not sick and not in any hospital in the United Kingdom.
Fielding questions from State House correspondents at the end of the Federal Executive Council (FEC) meeting chaired by Acting President, Prof Yemi Osinbajo, at the Presidential Villa, Abuja, yesterday, Minister of Information, Alhaji Lai Mohammed, who was joined by the Minister of Power, Works and Housing, Mr Babatunde Fashola, SAN; Minister of Investment, Trade and Industry, Okey Enelemah; and Minister of Agriculture, Audu Ogbeh, insisted that the President was on vacation, and urged Nigerians not to compare his case with that of  Yar'Adua.
THE CITIZEN recalls that this position contradicted that of the Presidency, which in a statement by Special Adviser to the President on Media and Publicity, Mr Femi Adesina, on Sunday, stated that the President was running series of medical tests and was asked to stay behind by his doctors for the results of the tests.
Mohammed said:  'I think I can say without any equivocation that he (Buhari) is well. He is hale and hearty, no question about that. You see on a lighter note, do you think Mr. President will be ill and we will be here and go about our business like this?
'I think it was one of the newspapers that said when I was the spokesman of APC, I demanded for hourly bulletin of Yar'Adua's health and that I ought to be giving hourly bulletin as Minister of Information on the health of the President. And I said you are comparing apples and oranges.
'Mr. President is not ill; he is not in hospital. There will be no need to give anybody hourly bulletin about his health, pure and simple.'
The Federal Government also said there was no basis for comparison between the President's health case and that of late President Umaru Musa Yar'Adua.
In 2010, Yar' Adua left Nigeria for a hospital in Saudi Arabia, leaving governance back home on a cliff-hanger because he did not transfer power to then Vice President Goodluck Jonathan. After much dust and disquiet in the polity, Jonathan was sworn in as acting president via the introduction of 'Doctrine of Necessity' by the Senate.
Meanwhile, the Presidency has debunked insinuations that the Senate may void President Buhari's request for extension of his vacation period.
Special Assistant to the President on National Assembly Matters, Mr Ita Enang,  said in Abuja that the situation did not need senators' debate as no resolution was required to approve the letter.
According to him, the Senate does not need to sit to validate the letter.
Enang described the insinuations as 'unfounded,' saying what was important was for the Senate to be informed of the President's intention.
On non-specification of time frame needed by the President, he said 'this question will not be answered until the Senate sat. But, I want us to look at the constitution because the Constitution says what should be done is notification.'