RMAFC endorses new national tax policy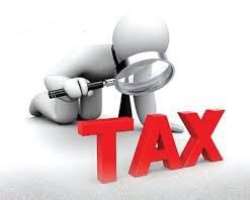 The Revenue Mobilisation Allocation and Fiscal Commission (RMAFC) has endorsed the new National Tax Policy announced recently by the Federal Government.
The commission`s Head of Public Relations, Mr Ibrahim Mohammed made this known in a statement on Wednesday in Abuja.
He said that the new policy would shore up Nigeria's dwindling revenue base which suffered decline as a result of the shortfall in international oil prices.
He added that the development was made worst by the activities of militants and vandals in the Niger Delta region.
He, however, reiterated the commission`s support for the initiative and commended the Federal Government's bold and courageous step on it.
The commission`s spokesperson stressed that globally, taxation was seen as the most stable source of government revenue for economic development.
He said that the upward review of the existing Value Added Tax (VAT) rate on luxury items as contained in the New Tax Policy had buttressed the commission's position.
'Apart from the upward review of the VAT rate on luxury items, RMAFC also urges the Federal Government to support all monitoring agencies including the RMAFC to enhance collection efficiency.
'It should also help with leakages in revenue collection and strengthen intelligence gathering mechanisms,'' he said.
Mohammed said that it would also free more funds for government to expand the economy, ensure rapid economic development and create employment.
He recalled that the acting Chairman of the commission, Shettima Abba Gana, had in July 2016, canvassed for the upward review of VAT from five per cent to 7.5 per cent.
Mohammed said this was aimed at improving the country's revenue base.
He said that VAT was a high tax revenue yielding instrument that could be used to shore-up revenue required for financing the ever-expanding public expenditure needs of all tiers of government.
He noted that Nigeria's current VAT rate of five per cent was one of the lowest in the world.