NEW NERC COMMISSIONERS INAUGURATED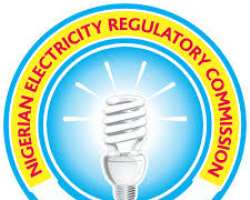 As stipulated by Electric Power Sector Reform Act, 2005 (EPSRA 2005), six people from the geo‐political zones in Nigeria have been inaugurated as Commissioners of the Nigeria Electricity Regulatory Commission (NERC).
They include, the Vice Chairman, Sanusi Garba (North West); Musiliu Oseni (South West); Dafe Akpeneye (South-South); Okafor Nwoye (South-East); Nathan Shatti (North East), and Moses Arigu (North Central).
Since the tenure of the Dr. Sam Amadi led Board ended in December 22, 2015, NERC had been without Commissioners until yesterday. The Commission is still without a substantive Chairman.
Dr. Anthony Akah, the General Manager (Director), Consumer Affairs at NERC has been the Acting Chairman /Chief Executive Officer of NERC for the last 14 months. He will now hand over to the Vice Chairman, Sanusi Garba.
The EPSRA 2005 stipulates that NERC shall have seven full time Commissioners appointed by the President, subject to confirmation by the Senate. The Commissioners are to assist the Chairman in dispensing his duties.
Six people were nominated in 2016 by President Muhammadu Buhari and cleared by the Senate to be Commissioners of NERC while the name of Akintunde Akinwande, a professor at the Electrical Engineering and Computer Science Department of Massachusetts Institute of Technology was forwarded to the Senate for confirmation as the Chairman.
The Professor of Electrical Engineering and Computer Science however, was unable to obtain clearance from his employers before he was due to be screened by the Senate.
In an apology Akintunde Akinwande explained: "I am a tenured professor of electrical engineering at the Massachusetts Institute of Technology. As such I am contractually constrained to seek formally the consent of the University for a leave of absence before presenting myself to the Senate for screening and if confirmed take on the assignment" BusinessDay reports.
The Senate has however asked President Buhari to represent another nominee to the upper chambers for screening and subsequent confirmation in pursuant to section 34(1) of the Electric Power Sector Reform Act, EPSR 2005.