APC Chides Save Nigeria Group, Says Buhari Breach No Law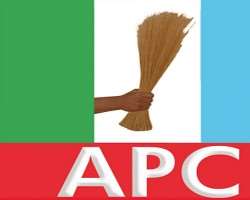 The national leadership of APC Youths Renaissance has reacted to the
74-hour ultimatum given to the Federal Government by the Save Nigeria
Group to disclose the health status of President Muhammadu Buhari to
Nigerians.
The group after a review of the demand by SNG and other sundary
matters in the country reached a conclusion that President Buhari
breached no law by not disclosing his ailment to the public.
Speaking on the matter, the North Central Coordinator of APC Youths
Renaissance Honourable Abubakar Yakubu asked the Save Nigeria Group to
tell the world which section of the Nigerian constitution has the
President violated by not disclosing his health situation to
Nigerians? Saying the President as a public servant still enjoys his
right to personal liberty which must not be invaded.
He further noted that, if the President should disclose his ailment to
the public, it should be done out of choice and not out of necessity.
The group said they are ready to stage a counter protest in defence of
Mr. President if the Save Nigeria Group decides to hold their protest
at the expiration of the 74-hour ultimatum given to the Federal
Government.
The meeting ended with a call on the Save Nigeria Group to stop
playing to the gallery saying what is right may not be legal, and that
in a constitutional democracy, it's about the rule of law and not the
rule of morality.
Signed,
Mr. Collins Edwin,
National Secretary,
APC Youths Renaissance.
Contact us through [email protected]