Brass Fertiliser firm secures $6bn facility for methanol plant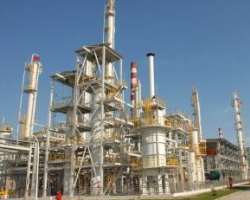 BRASS FERTILISER & Petrochemical Company Limited (BFPCL) has secured $6 billion offshore facility for the takeoff of its methanol plant in Bayelsa State.
In a statement, Chief Ben Okoye, the company's Vice Chairman, said: "Phase one of the project has commenced following the securing of $6 billion from BP Oil International Limited, London.
"We also secured 25 years 300 mmscf/d gas supply from Shell Petroleum Development Company of Nigeria Ltd (SPDC-JV)
"The project is designed to be built in two phases and Phase one which is expected to come on stream in 2020, will produce 1.66 million 0etric tonnes (MT) of methanol and 1.3 million metric tonnes of urea per annum.
Phase one also includes a dedicated Export Jetty and a 300 mmscf/d gas processing plant"
He also said: "On completion the project is expected to generate an annual turnover of $1.5 billion. The project is extremely strategic to the country's agricultural and industrial sectors. It will contribute to the country's self-sufficiency in fertilizer and methanol based industrial raw materials."
Methanol production
Shedding lights on the $6 billion it secured from BP Oil International, he stated: "The contract was recently signed at the London office of BP Oil International for exclusive off take of methanol production from Phase 1 of the BFPCL project in Brass, Bayelsa State, over a period of 10 years. The Agreement is a key condition precedent for securing the foreign direct investment from the project lenders and international investors.
"Attracting a major international player like BP bears testimony to the tremendous support for the project by the current administration of the Federal Government of Nigeria (FGN), the Nigerian National Petroleum Corporation (NNPC) and the Central Bank of Nigeria (CBN), as well as the hard work and commitment of the project developers," he said.
On jobs creation, he said: "The project will employ 15,000 workers indirectly during construction and 5,000 permanent workers after the project is completed."
Source: Vanguard