Credits: Our loan processes follow global best practices – BoI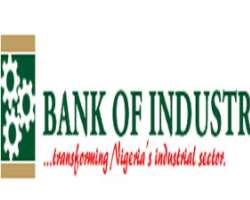 The Bank of Industry (BoI) has said that its loan approval process is governed by best global practices and not sentiments.
This was contained in a statement released by the development finance institution at the weekend 'to address concerns and misrepresentation of intent among stakeholders.'
'For the benefit of posterity, the bank has a loan approval process that is governed by best global practices and would not jeopardise the interests of its stakeholders,' it said.
The bank said its mandate supports only bankable ventures that aid industrial growth and promote economic development and not religious projects.
The Bank, while reacting to reports in sections of the social media on its partnership with religious institutions, explained that BoI has never financed any empowerment programme by religious institutions neither did it participate in the programme being referenced.
'BoI as Nigeria's foremost Development Finance Institution only supports potentially viable ventures that will drive the nation's industrialisation agenda, improve the economy and crest jobs.
The statement stated that the bank nevertheless partners with organisations with bankable proposals as long as they offer repayment plans and have developmental as well as social impact.
'The bank does not fund religious programmes and activities rather it only finances potentially bankable ventures promoted by domestic and foreign investors of all faiths. We would like to state that the notion being created in the social media is wrong,' the statement stated.