Government To End Militancy In 5 Months – Kachikwu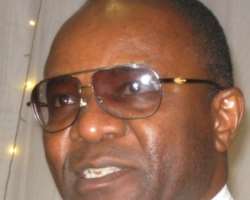 SAN FRANCISCO, January 31, (THEWILL) – Ibe Kachikwu, Minister of State for Petroleum Resources has revealed that the target of the federal government is to end militancy in the Niger Delta region by middle of 2017.
He said Nigeria is capable of producing three million barrels of crude oil per day, but that the insecurity in the region had curtailed the nation's capacity to realise its oil-production potential.
NAN reports that Kachikwu spoke on Tuesday during a stakeholders' meeting, which the ministry of Niger Delta Affairs organised in Abuja as he lamented that over $40bn had been spent in 12 years and there were no infrastructures on ground to justify the huge expenditure profile.
"It is important we continue to sustain the institutional engagement and negotiations which are key to the development of the region," he said.
"Our target is zero militancy by the middle of 2017, and an incident reduction in the region by 90 percent by 2018. We must resolve current militancy problems and bring back oil production to 2.2 million barrels per day."
Kachikwu said there was need to create stability incentive schemes, jobs and investment opportunities, so that the government would look at cross border investments to strengthen the region.
He said the government was introducing a joint account with oil companies to foster transparency in cash calls and ensure that inflows were clearly understood by all.
"We are targeting 30 per cent cost savings, which we can link to transparency. What is most important is not the amount of the fund; it's the conceptualisation of that funding.
"Governors will have to come together as a regional 
block to look at cross-state investments in roads, railways, town facilities or specialist hospitals. We are going to pool in energy and ensure we look at cross border investments to strengthen the region."
Kachikwu disclosed that government was also looking at the amnesty programme to absorb some of the trained ex-agitators in the areas of coastal patrol and Niger Delta paramilitary type organisations.