ADAMAWA STATE, THE ISSUE OF GRATUITY AND STARTLING REVELATION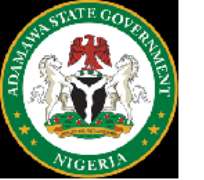 The security of one in the civil service is to retire from service
after putting in thirty five or attained sixty in age.
But the recent revelation by the Chief of Staff, Alhaji Abdulrahama
Abba Jimeta, that on rough estimate, the total amount of gratuity in
the state stood at nearly Thirty billion naira.
The statement was made during an interview with the state owned
television station(ATV) to clarify the share of the refund of the
Paris Club given to the state.
As Dr Bala Mohammed, a columnist with Daily Trust Saturday in his
column of 28 January, 2017 said"one of the attraction of public
service is the assurance of security and the expectation of benefits
of retirement". This aptly capture the desire of any person, who chose
the public service, the moment he starts a sojourn in the field.
What is happening in Adamawa State is quite worrisome for the fact,
that successive administrations in the state failed to pay the
retirees, which culminated in piling up the billions.
It is so sad and pathetic for the sorry situation, the public servants
find themselves with the non payment of gratuity to those who left the
service due to retirement.
The government seriously need to do something very urgent as every day
people are continuing been retired thereby increasing the gratuity.
The government should evolve a way out to see, that the gratuities of
public servants is paid in order to solve their problems.
It is a very unfortunate situation in Adamawa State, that those who
spent the part of their life time in the service of the state are left
to wallowing in object misery after a meritorious service due to the
non payment of their gratuities to enable them start something in
order to keep body and soul together.
Therefore, it is instructive for the present administration to see,
that something tangible is done in paying the gratuities of retirees.
Leaving the retirees payment unattended would not augur well for the
state.
The government retirees are at the receiving end, for the fact, that
the payment of gratuity to a retiring civil servant was stop for a
long period of time and this rise up the amount to a staggering
billions of naira. It is important for the present administration to
start reducing down the amount by improving the revenue base of the
state.
Allowing the amount to be continuously piling up is a sort of
disservice for the future generation of public servants, who may want
to join the public service.
Honestly, the working public servants in Adamawa State are in a
serious dilemma as a result of the non payment of gratuity these days.
Let the government find a way out of the quagmire in order for the
public servant got respite and got a brighter future.
As things stand now, the future of the public servants in Adamawa
State is quite bleak as such, it become absolutely necessary for the
government to start something positive toward solving the issue of
gratuity in the state
By
Usman Santuraki
No2 Santuraki Close
Jambutu
Jimeta-Yola
[email protected]