Okowa Shun PDP Thugs During Airport Inspection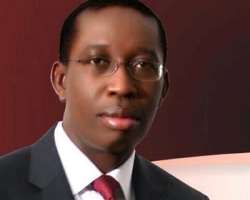 Senator (Dr) Ifeanyi Arthur Okowa, Delta State governor shun youths alleged to be thugs of the Peoples Democratic Party (PDP) who rained praises on the governor while inspecting the downgraded Asaba International.
Okowa after inspecting the first segment of the runway with 900 kilometre length Tuesday blasted at the youths who hailed him, telling them to allow him do his first.
Speaking to journalists after the inspection, Okowa said in the first segment would be finished in no distant time, "in the maximum of 10 days, they will complete the first segment. Thereafter they will be expected to go to the last of the segment because the middle segment will be the last part of it and they will go to the third part of the runway".
"Funding is not the issue at the moment actually from the beginning on this contract we had already gotten money on loan from the bank to fund the entire process of this contract", he revealed.
The governor who refused to state the timing for the delivery of the contract in order for its re-opening said, "I don't want to tie myself to time but I will come here regularly and keep on pushing to ensure that the project is delivered in good time".
Also speaking,the contractor handling the project, Uche Okpuno , Chairman, ULO Consultant simply said, "at the end of this exercise there would hardly find an airport like Asaba airport".
It was learnt that the Ministry of Works and the Airport Consultant had running issues which had caused delay in the process, while Okpuno had also threatened to open the Cain of worm over issues surrounding fnance.
Meanwhile, the booed youths left the airport disappointed.