Borno Commissioner Arrested For Alleged Attempted Murder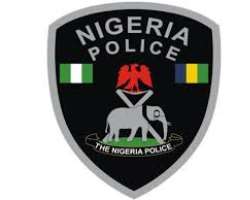 The Former Commissioner for Information, Home Affairs and Culture, and presently the Publisher/Editor in Chief of National Trail, weekly tabloid based in Abuja, Mr. Inuwa Bwala has been arrested for alleged attempted murder.
Bwala was arrested this week while on his way to office in Abuja by some team of policemen and brought to Borno State Police Command, where he is being detained at the Criminal Investigation Department (CID).
Confirming the incident, the Commissioner of Police, Mr. Damian Chukwu on Friday in his office while shading more light on the arrest to Journalists said, "Yes the former Commissioner of Information, Mr. Inuwa Bwala is in my custody.
"He was arrested in connection to a petition written against him by the Deputy Governor of Borno State, Alhaji Usman Mamman Durkwa".
According to the CP, Bwala's arrest is pursuant to a Court Order issued by a Maiduguri High Court which said, Bwala along with several others still at large are to be arrested, because they formed part of the accused persons allegedly involved in the attack on Usman Durkwa, the then Commissioner for Poverty Alleviation in Marama town in 2015 during the eve of the Presidential elections.
He said, Bwala is likely to be tried by the same Court that sentenced the five earlier accused for the same alleged offence.
Meanwhile, Bwala is still being detained at the Force CID headquarters in Maiduguri, even though, it was gathered that arrangement are on to relocate him to a hospital where he will receive medical attention, as he is said to be suffering from Low Sugar in his system.