Unpaid Salaries and Paris Club Refunds: Another Shame for the States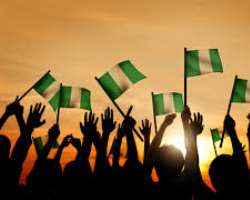 It is not innuendo to conclude that the political elites in this country we continue to take the innocent public for granted at any available opportunity. When Dino Melaye made allegation of the huge funds refunded by Paris Club to our government at all levels, it was like a costly joke as many States are battling with workers salaries. However, it turned out to be true.
Surprisingly, both Federal and State Governments wanted to make it unknown to the public but thanks to Senator Dino Melaye. This refund was never in budget of any State in 2016 neither to be part of their 2017 budget, which means it is a free money for these people at the corridor of power. While many thought it will be a relief for these States that have turned their workers to refugees. It was same narrative, instead of using the refund to offset unpaid or half paid arrears to their workforce they turned to father Christmas.
If you have heard of allowances paid to the living, dead and expired ex-political office holders by some of these heartless Governors please don't look elsewhere than Paris refunds. If you've seen any project resurfacing don't bother to ask for source than Paris refunds.
Despite using bailout funds for what seems right in their sight, they still want these refunds to follow same path. While it will be injustice to blame Governors without holding the federal government responsible for staying too long before unearthing the matter. We should also ask President Buhari led government how much is the share of FG in this Paris refunds since they have deemed it fit to publish States and local governments' shares. If FG is not partner in crime while releasing 50% for Ondo State on the basis that a new government will soon arrive. It seems they want us to accept that this refund is free money that should be spent anyhow.
It is high time we stopped hailing any political party, these Governors belong to APC, PDP and APGA. They are all selfish leaders that don't give a damn on welfare of workers. Abia is owing workers their salaries, Bayelsa is worse despite being an oil rich State with less than 10 LGA and Osun is the worst of all due to loans took by Ogbeni to plant flowers on highways. Likewise other States that owing workers salaries.
Join me to demand from all these leaders to publish what they are using this Paris refunds for.
Ifedayo Obi
Lead Partner of Good Governance Advocates
You can reach him on Twitter through @IfedayoObi

Disclaimer:

"The views/contents expressed in this article are the sole responsibility of the author(s) and do not necessarily reflect those of The Nigerian Voice. The Nigerian Voice will not be responsible or liable for any inaccurate or incorrect statements contained in this article."