GREECE RECEIVES FIRST TRANCHE OF EU BAIL-OUT LOAN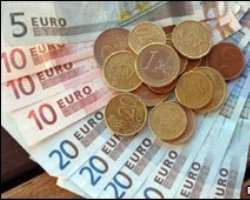 Eurozone members are transferring 14.5bn euros to Greece
Greece has received the first tranche of a 110bn-euro ($136bn; £94bn) loan to help it overcome its debt crisis, the European Union has said.
The European Commission said 20bn euros from the EU and the International Monetary Fund had been drawn on.
The bail-out package for Greece – which has an 8.1bn-euro bond repayment due on Wednesday – was agreed earlier in May.
On Monday, eurozone finance ministers insisted the euro was still credible despite its slide against the dollar.
The European single currency fell to its lowest level against the dollar since 2006, amid concerns that debt problems will undermine Europe's recovery.
On Tuesday it recovered some ground but remained under pressure, trading at $1.2335. It was broadly unchanged against sterling with one pound buying 1.165 euros.
Tax scandal
The 20bn-euro loan is made up of 14.5bn from euro area member states and 5.5bn euros from the IMF. It is the first time Greece has tapped the funds.
In return for the loan, the government in Athens is trying to make major austerity cuts – a move which has outraged the public and led to violent clashes in the capital.
In a separate development on Monday, a tax scandal led to the dismissal of Greek Deputy Tourism Minister Angela Gerekou.
She was forced to go after a newspaper revealed that her husband, a popular singer, owed more than 5m euros in unpaid taxes and fines.
Ms Gerekou, a political protegee of Prime Minister George Papandreou, had filed joint tax declarations with her husband for years.