Armed Forces Remembrance Day and Salute to Gallantry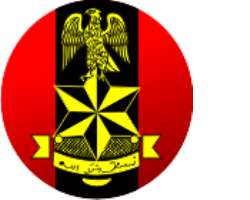 "The preeminent military task and what separates (the military
profession) from other occupations, is that soldiers are routinely
prepared to kill...in addition to killing and preparing to kill, the
solider has two other principal duties...some soldiers die and when
they are not dying, they must be preparing to die"- James Toner
The 2017 Armed Forces Remembrance Day has come and gone only two days
ago and it affords us another opportunity for deep reflections. A
stocktaking which in every sense, is a necessary circle of an examined
life itself, makes for enhanced or improved condition both desirable
and attainable. In this instance, the time is ripe for us as a people
to find modalities of preserving the memory of our gallant troop who
display courage in battle fields. This is necessary because even
though our Armed Forces have fought in several battles both within and
beyond our national frontiers, it is doubtful if such exploits are
well documented. A day such as the remembrance becomes meaningless if
the contributions of troops are left in the realm of conjecture or
only known to very few people.
Some of us know of that our Armed Forces have a rich pedigree and
throughout its history of warfare, they have proven by their sweat,
sacrifices, bloodshed, limbs and even by giving up their lives, their
love, dedication, devotion and commitment to the ideals of a united
Nigeria. It is not unlikely that the day after the Armed Forces
Remembrance day will not witness our leaders pulling off the emblems
but issues that beset the lives of our troops are not reflected upon
until the next ceremony. This is hypocritical and a painful
realisation that we are not a people given to sincerity of purpose.
In other climes, it is not unlikely to see people give up their seats
for soldiers and even on board aeroplanes and ships, their presence
are announced with standing ovation to the applause of a grateful
citizenry. Nigeria must immortalise these officers for posterity,
especially because of their sterling qualities of indomitable spirits
and epitome of loyalty to our country. Their warrior-like contribution
to peace and stability both within and beyond our national shores must
be honoured.
The Armed Forces Remembrance Day is important for no other reason but
for us to celebrate our troops both dead and living who gave up their
personal comfort for the defence of our territorial integrity and
international deployment in search of peace and security for the
Western African sub-region, Africa and beyond Africa under the banners
of ECOWAS, the United Nations and the African Union. That we have a
battle ready and tested troops has never been in doubt as our troops
have fought gallantly in far flung areas of the world such as Burma,
Abyssinia, Lebanon, Congo, Liberia, Sierra Leone and during our
country's ill fated civil war (1967-1970) and many other places with
distinction but sadly many of our troops are either maimed or buried
unsung and their dependants wallowing in misery and poverty.
Our troops have displayed uncommon patriotism and valour in several
operations such as the capture of Lungi Airport, Operation Focus
Relief, Operation Sandstorm-Tiger-head, Operation Race to Makeni, and
ECOOMOG counter-offensive codenamed Death before Dishonour which
reversed victory which the rebel forces had enjoyed for a brief
moment, Operation Gama Aiki, Operation Zaman Lafiya, Operation Lafiya
Dole, Operation Awatse, Operation Safe Haven, Operation Delta Safe,
Operation Sharan Daji, Operation Maximum Safety, Operation Harbin
Kunama II, Operation Python Dance, Operation Zenda and Operation
Crocodile Smile, to mention a few. The Air Force has scored such
successes during interdiction operations against enemies' forces and
support for our land troops in the offensive campaigns against the
Boko Haram. Post strike assessment revealed that the Air Support
Component of the operation helped in degrading the sect and
accelerating their routing from the dreaded Sambisa forest. The Naval
Special Forces are deployed with the objective of sweeping the
insurgents out of their stronghold and they are doing just that. These
are commendable actions. Our infantry and Armour troops of the Army
have equally given a good account of themselves.
I have read and heard of some unbelievable hardship which our troops
are confronted with in the discharge of their duties and their
continuing pursuit of the core mandate of their mission under
strenuous conditions, intense fire, associated dangers, and have
continued to prove to be brave and rugged. In some other climes,
stories of their gallantry would have become known beyond military
circles as it would earn them a well deserved appreciation of a
grateful nation. This is a tradition we must emulate so that even
succeeding generations of soldiers unborn can read and draw
inspiration from such stories. This dearth of information is both a
slight on these soldiers and blight to all living conscience that
ought to be quickly reversed. In one way or another, there has been a
great forgetting and the result of this unfair treatment is most
unfortunate. The gallant spirit of our Armed Forces as a strong and
undiminished institution committed to the territorial integrity and
indivisibility of the Nigerian state is born out of an uncommon sense
of devotion to duty.
It is sad that such men and women of exemplary gallantry are treated
with undeserving aloofness after they had given their youth, limbs and
lives in the projection of our national interest. This is simply
unacceptable and if in doubt, the recent Boko Haram insurgency in the
North-East and the humongous sacrifices of officers and (wo) men of
our Armed Forces ought to have awakened us to their sacrifices for us
to have peace and security. Alas, given the pervasive ignorance of
their contributions, it is pathetic to hear people denigrate them as
doing nothing.
They, under intense fire, thirst, hunger, and sleeping in the wild
arid and some times in the thick forests continue to rout the
insurgents out of their entrenched positions with grave risks and
threats to their lives and yet some people dare to question their
contribution to national peace and stability?. Many have paid the
supreme sacrifice and many others lie critically injured and forgotten
so soon even before the end of the war. These are men and women who
braved the odds to take up arms in the defence of our motherland. It
can be argued that by their calling, they have committed their lives
to doing what they are trained to do.
Such dismissive attitude and remarks does not bode well for us as a
nation. The cancer of ingratitude grows from the selective or
collective amnesia which in the final analysis hurts us as a people. I
cannot thank enough the amiable Director of Public Relations and
Information, (DOPRI), of the Nigerian Air Force, Group Captain Ayodele
Famuyiwa, who wrote a beautiful piece to salute the fallen Air Force
officers who have paid the ultimate sacrifice in the line of duty.
Such act by the force is commendable but more things can be done in
their honour.
To continue to disregard our troops who defend our way civilization
and carry the burden of our well being on their back without halt or
falter is the height of insensitivity. With sufferings, blood, limbs
and even lives, they conduct daring operations under the banner of one
Nigeria, with a willing heart and a profound sense of love and
unparallel patriotism- the least we owe them is a sense of gratitude
by looking after their dependants and welfare when injured or silenced
by death.
The Armed Forces must ensure that the fallen compatriots have their
names engraved in a well publicised cenotaph, their contributions well
documented in well researched television documentaries and books,
which will serve as a morale booster to their subordinates, peers and
even superiors. Beyond that, it will enable the civil populace accord
them the respect deserving of their contributions to the defence of
our country. This will no doubt help mitigate their loss and pain. It
is about time our Armed Forces have a functional archive where the
contributions of our officers and (wo)men are well documented.
Finally, the Armed Forces should evolve mechanism to alleviate the
suffering of our troops who have been demobilised on account of their
injuries or other reasons beyond them. Men and women who have given
their best in the defence of our territorial integrity and pursuit of
our national objectives should not be forgotten or left to rot under
any guise.
A nation can never really repay its combat veterans for risking their
lives in the line of duty; it can only recognise such sacrifices and
acts of valour and express gratitude to them for not abandoning a
worthy tradition of their calling.
Rotimi Opeyeoluwa
(Lagos)