Bad Omen? Gambia's President Elect, Barrow, Loses 8-year-old Son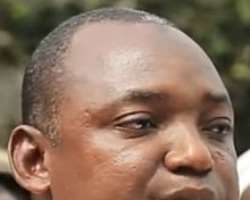 BEVERLY HILLS, January 16, (THEWILL) – Habibou Barrow, eight-year-old son of Gambia's President-elect, has died after being bitten by a dog.
This was reported by Freedom Newspaper, a Gambian online publication, which reported that the lad was attacked by a dog in Manjie-Kunda, near Banjul, capital of the country, which led to his demise.
The newspaper said the media team of Gambia's incoming president could not say whether the incident was planned or not adding that the funeral of the deceased, who was the child of Barrow's second wife, has already taken place.
"I can confirm to you that resident-elect Barrow's son has been killed by a dog at Manjie," the publication quoted a source.
"I am just from the death house in Banjul. Hamat Bah and the coalition team are there.
"The boy is eight years old. Barrow's sister was also at the death house. She said the president's son passed away.
"Honestly, the media team is not aware. The boy was not staying in Barrow's house in Brufut."
THEWILL recalls that Barrow is currently in Senegal, departing Gambia with President Muhhammadu Buhari, who failed to convince incumbent President, Yahya Jammeh, to step down having lost the Presidential election to Barrow.