WinIE scheme: FG, Bank of Industry to provide funding for rural women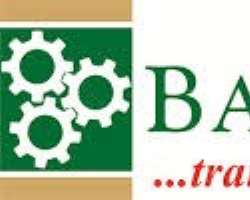 The Minister of State for Industry, Trade and Investment, Hajia Aisha Abubakar has expressed the federal government's confidence in the potential of Women in Investment and Enterprises (WinIE) scheme to solve identified challenges confronting micro businesses owned by women.
WinIE is a women economic empowerment initiative done in partnership with the Growth and Employment in States (GEMS) unit, which is under the supervision of the Ministry of Industry, Trade and Investment.
Essentially, the project seeks to support rural women in particular with Access to Market (A2M) and Access to Finance (A2F) as critical ingredients for enterprise empowerment across the country.
Speaking in Abuja  at the launch and demonstration of proof concept for the programme, Abubakar said following a successful pilot scheme in Kaduna State,  the proposed take-off of the scheme in seven states including Abuja,  Akwa-Ibom, Ebonyi, Bauchi, Niger and Kaduna, women owed businesses could attain their potentials for growth.
She said the administration of President Muhammadu Buhari believes in the empowerment of women enterprises in its current efforts to diversify the economy.
She said: 'If you empower a woman, you empower a nation; this is because you are not empowering her alone but triggering reduction in household poverty,  increase in economic growth and productivity and overall increase in per capita income.'
She added: 'It is imperative for women to reach their potentials and be critical elements for the attainment of inclusive growth and sustainable development and ultimately providing a platform for the aspirations of next generation of women and girls.'
Her assurances came as the acting Managing Director, Bank of Industry (BoI), Mr.  Waheed Olagunju promised to provide adequate financing to women with bankable business models under the WinIE programme.
The project is expected to be replicated in all states of the federation after the implementation in the initial states.