Gov. Ikpeazu rescues ailing Nollywood actor, Prince James Uche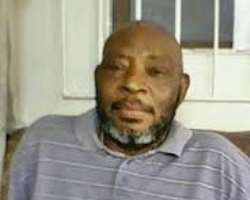 Help has finally come the way of ailing Nollywood actor, Prince James Uche, as Governor  Okezie Ikpeazu of Abia State has donated N3 million as well as  approved  N10 million as  the state's contribution to save the actor from dying.
Uche is due to travel abroad for further treatment. He has been battling high blood pressure, diabetes and kidney failure for about ten years now. Following his pitiable condition, #SavePrinceJamesUche team led  by Rita Edochie and Chioma Okoye  visited the generous governor after the ailing actor was allegedly  kicked out of hospital, but was later re-admitted over unpaid bills few days ago.
Breaking the good news on the social media, actress Chioma Okoye  thanked the governor, his wife and well-meaning Nigerians for their support towards the cause of Prince James Uche while also noting that the required amount for the actor's treatment is almost complete.
'We, the campaign team, (#saveprincejamesucheteam ) just want to take a moment to thank his Excellency, the governor of Abia State, Dr Okezie Ikpeazu, for his support to Prince James Uche.
'We had a crucial meeting with his Excellency on Sunday, January 8, at the Government House, Umuahia, Abia State, and the sum of N3 million cash was released on Monday,  January 9, as his personal contribution to support Prince James Uche's treatment. He also approved the sum of N10 million as Abia State government donation'.