Orluzurumee Youths  demand immediate releaseof Aku  Obidinma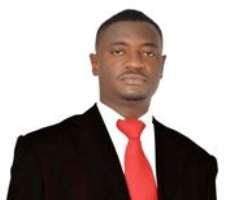 Youths from Orlu Senatorial Zone, under the auspices of Orluzurumee Youth Assembly have added their voice to the demands and passionate appeals for the immediate release of Aku Obidinma (Abdul), a former aide to His Excellency, Prince Eze Madumere from prison custody. The said Aku Obidinma who has spent up to 53 days at the Owerri Central Prisons was remanded following accusations of incitement and public defamation of character of his former boss, Madumere. When the case was charged to court, last November, 2016, before the presiding magistrate, one Mrs. Toochi Agummadu who initially claimed that she had no authority to grant him bail. She later handed down what was regarded in several quarters as very harsh bail conditions such as the signing of the bail bond by a traditional ruler who must come from Aku Obidinma's Mbieri community and that of a level 16 officer with evidence of ownership of landed property in Owerri or elsewhere.
Even when she, Magistrate Toochi Agummadu refused to vary the bail conditions as pleaded by Aku Obidinma's lawyers and other public spirited individuals and civil society organizations, Aku Obidinma was able to meet the harsh conditions, promptly.
However, the said Magistrate, Mrs. Toochi Agummadu said to be very close to the powers that be and described as a "hatchet lawyer", had no sooner the traditional ruler from Mbieri Community signed the bail bond than he was threatened with withdrawal of his staff of office, forcing him to withdraw his signature eventually. Hon. Ijeoma Nwafor, daughter to Prof. Maurice Iwu who also appeared in court to sign the bail bond also said to be rejected by the magistrate, Mrs. Toochi Agummadu on the ground that she does not reside in her Mbaitoli LGA, matrimonial home. As a result, Aku Obidinma has continued to anguish in prison custody so much that he spent Christmas and New Year days behind bars in a case that is purely bailable.
Aggrieved youths of Orlu Zone while sensing danger that our leaders have gone berserk and dictatorial, have therefore threatened that further delay in releasing Abdul will incure certainly their wraths since the case is a bailable offence and do not discourage the government from persecuting the matter.
In a release signed by Darlington Uzoahia and Ebere Okeke as President and Secretary-General of Orluzurumee Youth respectively, they argued that the continued detention of Abdul sign-posts serious danger and threat to our nascent democracy. They added that while they are not against or in any way opposed to any political office holder seeking redress in court over any disparaging statements or blackmail or defamation of character as the case maybe, it should be done within the ambit of the law since justice delayed is justice denied. They therefore called on the powers that be or whosoever is responsible for the incarceration of Aku Obidinma to quickly release him, without further delay while the case continues in court since the said offence and charges are bailable. This they suggested is the best option for the parties so as not to heat up the polity any further.
Explaining further, OYA said "according to a source, Aku Obidinma had on the 5th of October 2016 posted something on his Facebook (FB) wall where he condoled with the family of one Theophilus Ogedinma over his sudden death and made some comment that didn't go down with the Deputy Governor.
No sooner he posted the statements on the walls of his facebook, security operatives allegedly from the Directorate of State Security DSS, Owerri accosted him, at the Prison Junction Owerri and kept him out of circulation".
OYA advised the authorities involved to allow justice to take its full cost instead of attempting to destroy the system by same people who ought to protect it.