THE CRY OF GHANAIAN TROOPS IN CONGO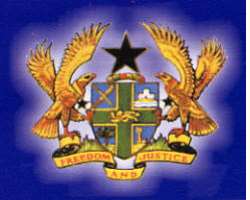 Investigations by Critical Thinkers International CTI have revealed something horrifying, and it is sad it has to happen to the Military men of the Ghana Arm Forces on missions in other African countries.
The Ghana armed forces sent four hundred and sixty-two (462) soldiers to the Democratic Republic of Congo (DRC) for a United Nations (UN) Peacekeeping.
The first chalk (batch) arrived in Congo on the 19th January, 2016 and the second got there on the 29th January, 2016.
As per the agreement between the then NDC government led by His Excellency John Dramani Mahama and the Ghana Arm Forces, each soldier was marked with $30 per day but it was later increased to a $31 by the Ex-President which started from August, 2016 of which majority of them saw the increment as an insult though due to its negligibility.
This amount is supposed to be compiled for the whole of the mission for each soldier of which each is supposed to be paid his/her full amount at the end of the mission in the DRC before they leave for Ghana.
More over, it is the UN that pays them for the one year tour of duty through the Government of Ghana through its mission in the DRC.
The time for the end of their mission is due but instead of them being paid their full amount before they move to Ghana, it is being insisted on them to only receive about 5% of the total amount, and the rest given to them when they arrive in Ghana, which has gotten most of the Soldiers in the camp very unhappy.
The reasons for their displeasure of the 5% of the total amount which they are being forced to receive at DRC are;
1. They claim same thing was done to the troops who went on a mission at Sudan the previous year and after they got to Ghana, they were paid in a denomination which was lesser than the actually amount which was supposed to be given them.
2. They wished they could get their full amount in the DRC so that they could shop for themselves and their relatives from the DRC.
3. It is being forced on them against their wishes and also was not part of the contract.
In conclusion they are pleading with the new President His Excellency Nana Addo Danquah Akuffo Addo to immediately come to their rescue of this unfairness.
They see this even as more necessary for the President to intercede because there is a huge rumour among the troops there that it is he, the new President of Ghana who is hijacking their full payment at the DRC before they get to Ghana and as a result creating a huge bad image for the President among the troops in the DRC, their family members in Ghana and the international community.
Thank you
Hhhmm, may God be praised always
...............SIGNED............
Critical Thinkers International
[Creative minds, Changing the World]
www.criticalthinkersghana.blogspot.com
[email protected]
Follow us on twitter kwame Blay @CTIghana
****SPOKESPERSONS ****
Nana Kwadwo Akwaa(Writer)
+233246913905 / +233209676413
Adiepena Mirekua Sarpong
+233244570177 / +233508710909
Nana Parry
+233 240 951884
Nana Kyei Baffour
+86 155 8021 4166