​Dell's Innovative PCs Actively Engage the Senses with Stunning Sights and Sounds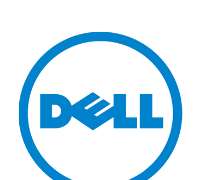 Lagos, Nigeria: 10.01.17 Dell has unveiled a series of world-first innovations that are redefining personal computing at the annual Consumer Electronics Show (CES). The entire Dell PC portfolio features Windows 10 and new 7th Gen Intel® Core™ processors, helping people maximize productivity and creativity while enjoying lifelike viewing experiences.
Dell Canvas – Work at the speed of thought
What began as the Dell smart desk concept in 2014 evolved into Dell Canvas —a new category of smart workspace technology that expands creative productivity for content developers and designers. The 27-inch QHD smart workspace can be used at an angle or flat on a desk so professionals can create, communicate and express their thoughts and ideas as naturally as they do with pen on paper. For example, through the use of touch, digital pen and totems, the Dell Canvas turns drawings into part of the digital workflow and enhances collaboration.
The best just got better – XPS 13 adds convertible model; XPS 15 more powerful
Dell XPS has won more product awards than any other brand in Dell's history. Building on that success, Dell is adding the XPS 13 2-in-1, the world's smallest 13-inch 2-in-1¹, to the beloved XPS family. It offers a 360-degree hinge for multiple productivity and viewing options using Continuum, up to 15 hours of battery life² and eye-popping clarity with a gorgeous QHD+ (5.7M pixels) InfinityEdge touch display—another first for a 2-in-1.
XPS & Precision AIOs – The best sound quality of any all-in-one PC
Some All-in-One (AIO) PCs on the market today treat the audio experience as an afterthought. Co-created with Jack Joseph Puig, Grammy™ award winning producer and director of creative innovation at Waves Audio, the new XPS 27 AIO, and its Precision business sibling, crank sound to a whole new level with built-in audio quality that previously required an external sound bar. With full frequency range high-fidelity audio built in, they deliverthe best sound available in an AIO with 10 speakers pumping out sound at 50W per channel.
Dell's first VR-ready mobile workstation cements Dell's leadership as virtual reality PC authority
Dell is a world leader in virtual reality (VR) with the most PC options in the market including XPS, Alienware and Precision workstations supporting Oculus and HTC headsets. As more headsets fly off the shelves, there is a huge opportunity—and demand—for VR content creators. Enter the Dell Precision 7720 mobile workstation—Dell's first VR-ready mobile workstation designed specifically for VR content creation. I
5K is so yesterday… Dell expands displays leadership with UltraSharp 32 Ultra HD 8K Monitor
The Dell UltraSharp 32 Ultra HD 8K Monitor is the world's first 32-inch 8K resolution display. It has more than 1 billion colours, 33.2M pixels of resolution, 100 percent Adobe RGB and sRGB colour gamut and an unprecedented 280 ppi—which is four times more content than Ultra HD 4K resolution and 16 times more content than Full HD.
Products built for business also feature 7th Gen Intel® Core™ vPro™ and Xeon® processors and new ultrathin notebook and 2-in-1 designs—reflecting customer demands for thin and light professional products that don't compromise on productivity, security and manageability. For example, Dell expands its leadership in workstations with the Precision 5520, the world's lightest 15-inch mobile workstation and a darling among creative professionals . The Latitude 7000 Series Ultrabooks™ and an award-winning 12-inch Latitude 5000 Series 2-in-1 are also added to the line-up . This detachable 2-in-1 weighs less than 2lbs, features a unique auto-deploy kickstand that extends up to 150 degrees for multiple viewing angles and has multiple connectivity options.
Dell has also redefined the desktop experience with the new OptiPlex 5250 AIO and an updated line of OptiPlex small and micro form factor desktops. These sleek productsprovide full desktop performance and productivity in compact chassis that can be mounted behind corresponding displays with our innovative AIO stands or under a table to free up desk space. Perfect for pairing with a desktop or laptop, new monitors also include the Dell 24 Monitor for Video Conferencing, which features a two megapixel Full HD IR camera with privacy shutter, noise-cancelling microphone and dual 5W speakers built in, and the Dell 24 Touch Monitor.