Igbo Youth Killing: Group says allegation against Nigerian Army Frivolous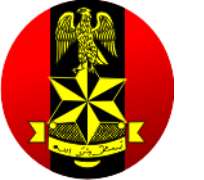 Pan Yoruba Youth Organisation, the National Committee of Yoruba Youth (NCYY) has described as frivolous, the allegation that the Nigerian Army have been responsible for the killing of over 2000 Igbo Youth, over the past two years.
In a statement issued in Lagos and signed by the Vice President of the group, Princess Modupe Adedayo, the youths faulted the claim by one Dede Uzor, who claimed to be the Spokesperson of the Campaign for Democracy as lacking in substance and can best be described as another in the series or sponsored and orchestrated campaign of calumny against the Nigerian Army and its leadership, by people it described as political merchants and agents provocateur.
"We wish to inform the Nigerian people, particularly the unsuspecting members of the public that our findings have shown that the author of the statement accusing the Army of killing thousands of Igbo Youth, is unknown, to the famous organization called CD. In fact, further findings by our group after due consultation with our Igbo Youth counterparts, revealed that the author of the statement and its facilitators are prominent members of the Indigenous People of Biafra (IPOB), a group that is known to have continually resorted into violence in pressing home its demands from the Nigerian government." the statement read.
The Youth group therefore advised against actions of groups and individuals, that may distract the Nigerian Army, particularly the brave soldier who have committed their lives into the daily struggle for the liberation of our communities and territories from insurgents and other criminal elements who are determined to make peaceful coexistence among our people impossible.
It further urged the Nigerian Army, not to be distracted by the antics of those, it described as the fifth columnists in its ongoing effort at totally eradicating the challenges of terrorism and other crimes that are threatening the peace of the Nigeria nation.