ADDRESSING HEALTHCARE IN NIGERIA.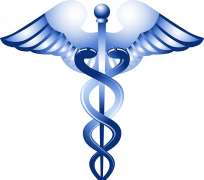 The solution resides firmly on the doorstep of government. Allocate minimum of 15% of budget to health. Keep a close watch on heathcare administrators to ensure that they do not steal funds earmarked for healthcare. Jail those tried and found guilty. Make primary health care the fulcrum of healthcare delivery. Equip secondary and tertiary levels of healthcare honestly. Implement health insurance prudently and diligently. Motivate doctors and other health workers to stem efflux to foreign lands.
Ban travels to foreign lands by government officials and their families for medicare. Restore the doctor's pride of place as the apex of medicare. Be gentlemen and live by your word by keeping to all previous agreements. Stop all ill-conceived and all ill-motivated alliances of other health workers against medical doctors. Stop all efforts by other health workers to have appellation to self and qualification as doctors.
What is right is obvious enough... We should do it. And we have other nations with whom to compare notes....Before I forget. Address the harshness in medical training. You don't train doctors as if you are hardening them like mad dogs. Let medical training have a human face!
Dr Tosin Akindele is a medical practitioner and public affairs analyst.