Ogoni To Feel Impact Of Voting For Me, Says Senator Abe
...Urges Them To Ensure Peace Prevails In Ogoniland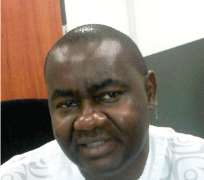 Senator Magnus Ngei Abe, Senator representing Rivers South East Senatorial District has assured Ogoni people that they would soon feel the impact of the mandate they gave him.
In a goodwill message to Ogoni people on the 2017 Ogoni day celebration signed by his Spokesperson Parry Saroh Benson, Senator Abe said he was happy for the support Ogoni gave him and that he had commenced initiatives in realizing his campaign promises.
Senator Abe said the Ogoni made him proud by their unflinching support and vote cast for him on the December 10 re-run election.
He stated that by their votes they had made a statement and drawn the respect of the entire Rivers people on their principled stand to go to the centre.
The former Secretary to Rivers State Government commended them for reposing confidence in him to deliver the dividends of democracy, adding that their decision will not go unrewarded.
Senator Abe said there were people who took pleasure in instigating crisis in Ogoni communities in order to affect their unity and urged the Ogoni people to come together in unity to find lasting solution to the current wave of inter and intra communal crisis that has bedeviled the area.
He said to this end that plans were underway to end the bloodshed in Ogoni communities, pointing out that never would they allow external interference to come in between them and their fellow Ogoni brothers and sisters.
Senator Abe enjoined them to ensure that peace prevailed in Ogoniland in order to create an enabling environment for the 1 billion dollar-clean-up-project.
He assured them of the political will of the federal government led by President Muhammadu Buhari to implement the UNEP report.
Signed:
PARRY SAROH BENSON
Spokesperson to Senator Magnus Abe
January 4, 2017