Hunger, Recession, Alienation And Disenfranchisement Are Not Dividends of Democracy - Oseloka Obaze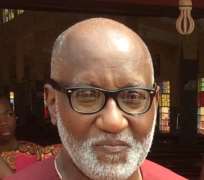 In his new year message to the nation, the Managing Director and CEO of Selonnes Consult/OHO And Associates, a frontline indegeneous policy consultant Company, Mr. Oseloka Obaze called on our leaders to be more prudent in order to actualize the true dividends of democracy. His statement below:
"On the cusp of another year, 2017, we are called to reflect on our good fortune in seeing another year, and our recognition of the shortcomings of the past year. As a people and nation, we remain cognizant of prevailing challenges and unmet needs that abound at the federal, state and local levels. In our dear state Anambra, while we acknowledge the progress of the recent years, we remain convinced that we can do far better; and that we must therefore strive to do better.
Nigerians and our leaders cannot be oblivious to the fact that Nigerians are suffering. Certainly, hunger and recession are not dividends of democracy, just as alienation and disenfranchisement are not dividends of democracy. Accordingly, this year, leaders at all level must strive to manage our resources better, cut the cost of governance and improve our hard and soft infrastructure. Our development stride must be holistic.
As 2017 commences, we can add value to our humanity, fate and wellbeing by the Choices, Chances and Changes me make in the days, months and years ahead. We need, however, to remain proactive and arise to each occasion in full confidence of God's Blessings and Grace. May we all be rewarded with a providential 2017".