HOW NIGERIAN FIRMS ARE GRAPPLING WITH DOWNTURN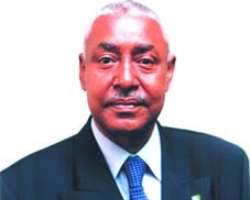 Bashir Borodo
Global economic crisis from which world business community is gradually but steadily emerging dealt a serious blow on economies of both advanced and emerging countries, bringing with it shocking experiences.
Fortunes of many companies took a steep dive giving rise to sharp fall in earnings, outright lay offs or windups in extreme cases.
In the face of it all, local companies and financial institutions already bugged down by infrastructural decay, also had to grapple with credit squeeze occasioned by the crisis. Many business organizations hitherto known for a culture of high earnings, regular year end profit and impressive returns to stakeholders declared huge losses in their balance sheets.
For instance, except for four banks that declared profit after tax, the rest of the banks quoted on the Nigerian Stock Exchange declared huge losses in their audited result for the year ended December 31, 2009.
In the same vein, financial fortunes of manufacturing companies, stockbrokerage firms and other commercial services firms also plummeted. Starcomms Plc had two consecutive years of losses in 2008 and 2009. African Petroleum (AP) Plc, Eterna Oil Plc, and a host of others posted losses. Virtually all Insurance companies also posted losses during the period with investors bearing the brunt.
And stockbrokerage firms were worst hit as equity business stood still. No investors were no longer buying into companies as a result of the stock market crash. Investor confidence in the market dropped to the lowest ebb.
In response, companies and banks resorted to pruning down their work force. Thousands of workers in the banking industry lost their jobs. Massive lay offs hit the manufacturing sector where workers became redundant. Companies which could no longer cope with problems of power, increasing cost of production closed their manufacturing plants outright.
Agitated by the realities of the recession, economic experts who gathered at the 2010 world economic summit in Davos, Switzerland, were agreed that companies and organizations must rethink, redesign and rebuild if they must come out of the recession faster than expected. For them, the question was not only transiting from the crisis but also how to go about building a sustainable post crisis global economy.
From financial institutions like banks, services delivery concerns, down to big multinationals to small scale businesses, ravaging impact of the meltdown seemed to elicit various response approaches that allow companies to align their strategies and initiatives with the rapidly changing environment.
There was a realization that adjusting to the new environment required flexibility and speed as critical success factors. An analyst captured the situation thus: 'We are facing a severe global recession that demands a clear strategic focus, speed and flexibility to survive and prosper. Every recession is somehow different but what we are experiencing now is unprecedented'.
Of course, never before has there been government intervention in developed and developing countries of the scale and scope witnessed in this crisis. Management challenge occasioned by the crisis was formidable and focus shifted to the development of strategies that could allow companies to survive.
According to financial analysts, recession is possibly the greatest challenge for executives, directors and business owners. But in dealing with it, one does not have to succumb to the belief that it will sort itself out, or adopt a reactive stance, simply cutting back again and again with no direction for the future. Much can be done to survive and lay a solid foundation for growth.
In the financial sphere survival is inextricably linked to being able to fund the operation but from the marketing end, the focus needs to be on aligning strategies and initiatives with the ever-changing market environment.
Companies adjust all the time and it is expected that this represents no problem. However, analysts believe that during a recessionary period erratic and unpredictable changes recur. Even consumers adjust their behaviour again and again, as fear, perceived and real, impacts on them. At no other time is a market more fluid and unpredictable than during a major recession.
The unpredictability and the often dramatic changes in the competitive landscape as competitors respond differently renders conventional ways of planning for the future ineffective. Detailed plans that have guided implementation in the past suddenly become barriers to action.
Accordingly, managers need extra agility to track change at individual touch points – where the consumer meet the company, its products or brands – rather than rely on aggregate sales or market research results.
General Manager, Mainland Hotel Limited, Lagos, Dr. Remi Samuel, said that survival was obviously essential and actions that needed to be taken to achieve this have to take precedence over any others. In the face of critical challenges posed by infrastructure decay, multiple taxations by government, dwindling patronage as a result of ongoing banking reforms and its attendant economic slow down, the general management expert deployed a self renewal strategy that places the three star hotel as one of the leading hotels in the industry, providing unmatchable services close to those of five star hotels.
Besides the renewal strategy where, as a matter of policy, the company steadily reinvests in facility upgrade, a change in management orientation and staff attitude, refocusing on customer needs helped to keep the company in good stead, generating cash surplus and keeping fixed deposit as against long years of poor sales and bank loans.
He told Daily Sun: 'We had two challenges at the same time: the challenge of Leventis Plc, the parent company, because Leventis was almost winding up because it was associated with old Leventis Stores; and the Mainland Hotel which is a subsidiary of the Company was down. So I had a huge problem in my hands'.
He stated: 'Actually, repositioning the hotel has been quite challenging, but I had a strategic plan which looked at the facilities in the hotel. We started creating value added facilities and purposely keeping the price low. So people who thought that it was dead when they came in they saw the changes, and change is constant because I believe it energizes and gives the customer something worth coming back for. If you come in what you saw last month is no longer what you see this month. So that was the type of approach that we did'.
On their survival strategy going on, he said, 'We will continue to upgrade our facilities on a regular basis so that customers will continue to experience satisfaction at its peak. We are thinking ahead. Within the next few years we are looking at rebranding the business entirely and are going to come up with new ways of attracting new customers into our business. We are hoping to do reappraisal of the business itself. Part of the plan is developing a new hotel environment and we have already submitted a proposal to that effect.
The group has already engaged external consultant who is trying to look at the whole complex and come out with a redesigning, realignment and repositioning of the business. The group also is looking ahead towards redesigning the hotel complex to make it blend with the whole environment which is wearing a new look.'
In an interactive session with newsmen recently, the Executive Director of LAPO, Mr. Godwin Ehigiamusoe, gave an insight into their strategies for boosting productivity in spite of the meltdown.
He said that 'to rapidly upscale the company's operation, it has adopted a two-phased strategy which constitutes of institutional strengthening and expansion phases. Strengthening phase is designed to enhance the organisation's financial management and control measures, staff productivity and service delivery capacity with special attention to branch automation nationwide through the application of management information system software'.
For Nigerian Bottling Company (NBC) Plc, the key strategy is constant evaluation with commitment to modernization, upgrade of production facilities and efficiency. According to the company, today's market place is an ever changing arena where consumers demand greater variety and even higher service delivery.
'We are constantly evaluating the way we do business as we strive to achieve profitable and sustainable growth.
A range of new packaging solutions has been introduced to meet ever changing consumer preferences.
For John Holt Nigeria Plc, the strategy that seems to have worked so well for the company is to attract very good hands and managers and at the same time watching cost closely. With the recognition that running a company without having good managers is simply counterproductive, the company quoted on the Nigerian Stock Exchange (NSE) seeks to tailor their business operations towards producing benefits or resources that could take care of the different interests of stakeholders.
Speaking with Daily Sun on the company's survival strategy, the Managing Director and Chief Executive Officer, Mr. Nosike Agokei said 'So one of the things we did was to attract very good hands and managers because there is no point running a company without having good managers. And the other was to watch our cost very closely.
Again, another strategy was to say; which of our businesses was suffering from some of the issues associated with the operating environment? Which of them can survive on the basis of the kind of business they were involved in? The ones that could not survive, there is no point carrying them over while also keeping the losses on them on a yearly basis. If it was not possible to turn around those businesses, was it possible for us to merge the operations of those units to some other units and take advantage of the synergies that existed between them? Based on this, we now merged some of the units and then took advantage of that.
Besides, we researched into the markets, products and services for some of our businesses in order to determine their relativity. And once we were able to establish that there was no market and immediate future for some of the businesses, we shut them down. Again, we looked at other opportunities in the economy and asked that what other area of businesses the company can go into to be able to derive some benefits from those new areas and subsequently contribute to the growth and development of the group as a whole.
So these are some of the things that we did looking at each business critically and determining whether it was profitable to run the business or not. Profitable in the sense that there was the problem of location, kind of products and services, or that of the people who were running the business.
We now took all these factors into consideration and came up with the idea that it was better for us to continue on the basis of profit making and to re-asses some of these businesses in such a way that; you either merge some operations or shut them down taking into consideration that those that have the greatest potentials get more resources pumped into item to able to realize their potentials to the maximum that we thought we could get out of those businesses.
Odu'a Investment Company Limited applied a different strategy which is delegating responsibilities without abdicating. In other words, much as the Group Managing Director, Mr. Adebayo Jimoh, recognized the capacity of everyone else and assigned roles appropriately, he was always at hand to ensure that things were properly done. But first, he inculcated a winning attitude in all staff of the company, making them realize that challenges are mere opportunities for development.
'I see challenges such as infrastructure decay, power, bad roads, even the meltdown as opportunities. For example, I see the issue of power as opportunity for businessman to go into ditto for the roads sector. And thank God that the federal government has brought up the concession laws. I believe these are issues that would get resolved within the shortest period.
'But I would not fold my hands and begin to complain that power is a problem. I have to see it as an opportunity. We have a subsidiary company that is making good money from lack of power because it's an opportunity.
And we are also planning ahead, that by the time power becomes stable, that company will go into maintenance, servicing and sales of spare parts. So, I don't want to belong to that group that keeps complaining without taking advantage of the opportunities inherent in challenges', the Odu'a group boss told Daily Sun.
His management style, he said, is having to be very proactive and very impatient. 'I like things being done professionally. And my style is centered on delegating responsibilities without abdicating. And when I trust, I also verify. So, I don't totally trust. And that keeps me ahead of my management. I am always ahead of them', Jimoh stated.
In the face of the global economic crisis, Bob Steetskamp, Managing Director and Chief Executive Officer, Friesland Campina Wamco Nigeria Plc, came up with survival strategies that addressed deficiencies in the mode of operations of the company.
He recognized that infrastructure remained one of the major challenges to contend with. But this challenge informed the decision of the company to have an Independent Power Plant to address a huge bane to their mode of operations.
'Besides, transportation is also an issue. We all know that the state of our roads is very bad. And these continue to cause damage to our operational vehicle which we keep repairing and replacing at very short intervals. And this somewhat adds to the cost of doing business in the country', the Friesland Campina Wamco stated.
He continues: 'The seaports are a very important segment of the transportation sector and by extension the economy. The country cannot afford another situation of ports congestion as being witnessed recently. The crises almost led to the closure of some businesses, while some had to lay-off because there was no form of production. 'During this period, a lot of companies had there raw materials stocked up at the seaports, which eventually affected their production plan. So, some of them felt there was no sense in keeping the workers idle, while the company continue to incur huge wage bill without a corresponding profit margin.
'Like I always say when I have the opportunity to do so, the real sector remains and will continue to be the hub of the economy. Though, I know government is trying to fix some of these huge infrastructural challenges. But we in the real sector of the economy feel the pain the most. We urge them to expedite action on some of these issues before the sector goes moribund
'Nigeria remains a huge market that has great potentials if well harnessed. And this is visible in the strength of economy which has further translated to increased sales for the company, especially in this period of global meltdown and the current financial crises raving the country's financial institution.
'The economy of Nigeria grows. Even during the world economy crises it grows. The tensions we had in the financial world did not in anyway disappoint us. Rather, we had a positive sentiment about it. We keep on believing in the growth of the Nigerian market and as such, we keep on investing. For us in Friesland Campina, we believe in the Nigeria dream and project. A country with a huge population of about 140 million people has great potentials inherent in it if well utilized.
'Unlike some firms in the manufacturing sector that has left the country due to some of these infrastructural challenges mentioned earlier, we will not follow suit. Rather, we will continue to invest massively, while also expanding our mode of operations ditto for the plants as we have just done with our new IPP and Eva sachet factory. That is a testimony to our belief and commitment in the Nigeria project, dream and vision', Steetskamp stated.
During a recession intentions are even less reliable. Consumers don't know if they will be hit by job losses or affected materially by the -deteriorating value of their personal assets.
Many multinational corporations have executive immersion programs, allowing executives to spend time with consumers in their homes, shopping or engaging with entertainment and leisure activities. These programs are of particular importance with managers who have been transferred to a new market they have no affinity with. My advice: consider a market in the grip of a recession a new market you don't understand. Immersion programs will allow you to develop an intuitive understanding that will serve you well.
At boom times, successful companies typically aligned their processes, systems, structures, decision-making rules, culture and self-image with market and competitive conditions. This allows them to extract efficiencies and to increase the effectiveness of their strategies and initiatives. But in the phase of dramatic change occasioned by the meltdown, business conventions developed during normal times became a substantial barrier to the two critical success factors needed at the critical times: flexibility and speed.