Rivers APC urges members and Rivers people to be peaceful, hopeful as they celebrate New Year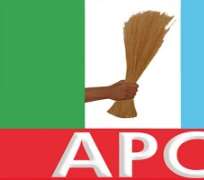 The Rivers State Chapter of All Progressives Congress, APC, has urged his members and people of Rivers State to be peaceful and optimistic as they celebrate the New Year.
APC, in a New Year message signed by the State Publicity Secretary, WariseniboChris Finebone, called on the party faithful and people of the State to be hopeful as they enter a New Year that promises to be prosperous despite the economic recession across the nation with its attendant negative impact on the people in 2016.
According to him, "It is only when we are at peace with ourselves and our neighbours that our success can be guaranteed. The APC wishes to thank its teeming faithful in Rivers State for remaining steadfast in the face of excruciating economic recession which has impacted negatively on their lives. The party therefore urges you to preach peace and hope this New Year because we believe that the economy will experience a lift out of the doldrums of recession and back on the path of growth in 2017."
"Particularly the APC notes that 2016 was politically remarkable in several ways and the party believes that the resolve of each and every APC member will soar in 2017 moving forward.
"The APC pays tribute to our members and associates who might not have been lucky to step into 2017 for whatever reasons. The highest remembrance we can accord them is for those of us alive to exhibit unparalleled audacity for peace, vigour, tenacity, steadfastness, courage and hope in the New Year," the statement said.
The APC also called on Rivers people to march into the New Year with confidence and renewed enthusiasm because the achievements of the APC in the area of national security and fight against corruption are expected to reflect positively on the national economic sphere for the upliftment of the peoples' standard of living and welfare in 2017.
Ikechi Akpuh
Media Assistant to the State Publicity Secretary
Sun. 1st Jan, 2017