Buhari's friend returns N70M arms deal cash to government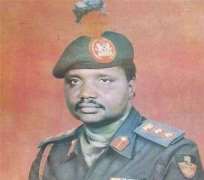 A close friend and political associate of President Muhammadu Buhari, Jafaru Isa has returned N70 million to the government after being accused of money laundering.
Isa, a senior member of the ruling All Progressives Congress (APC), was arrested on Wednesday, January 6, 2016, for collecting $5 million from former National Security Adviser (NSA), Sambo Dasuki who's being tried for the $2.1 billion arms deal fraud.
He was later released after he returned N100 million out of N170 million and promised to pay the rest.
"I can confirm to you that Jafaru Isa has returned the balance of N70m to the Federal Government's purse. This brings the total amount of money he has returned to N170m," an EFCC source told Punch.
Reports had it at the time that Buhari was forced to drop Isa as a ministerial nominee after discovering that he had accepted the funds from Dasuki.
Isa was reportedly supposed to have been nominated as the Kano State nominee but Buhari picked former Chief of Army Staff, Abdulrahman Dambazzau instead.