AEDC to install 500,000 free meters to its customers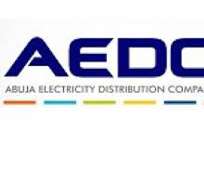 The Abuja Electricity Distribution Company(AEDC) says it will install free modern prepaid meters to over 500,000 customers under its jurisdiction in the next three years, Leadership reports.
Its Managing Director, Mr Ernest Mupwaya, disclosed this at a ceremony to begin the installation of the free meters in Abuja on Thursday. He said the exercise would immediately and simultaneously begin with customers that were enumerated.
According to him, the exercise is designed to last for three years and at no cost to its customers, adding that over 150 million dollars would be expended on the metering project. He said AEDC had also installed over 5,000 meters to its customers in Niger as a pilot scheme to the free metering project.
The meters, which comprised three face, single face and maximum demand meters, would only be installed to areas that had been enumerated by AEDC, noting that enumeration was on-going. He said the deployment of the meters would add value the value to the customers, as there were several advantages derivable from using the meter.