Religious leaders urged to preach co-existence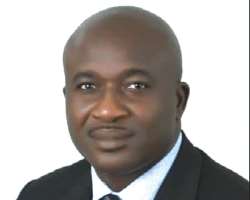 Religious leaders have been called upon to teach their followers the importance of co-existence in the nation so that development and progress could be the lots of Nigerians irrespective of religious background or tribe.
Mr Patrick Ukah, the Delta State Information Commissioner gave this advice in a Christmas message to Deltans and residents in the state.
The commissioner observed that the importance of co-existence becomes more important because of the economic recession.
He pledged that the state governor, Senator Ifeanyi Okowa will fulfil his promise of `prosperity for all Deltans`, assuring them that the dividends of democracy should be brought to the doorsteps of all Deltans irrespective of their political background.
He therefore called on Deltans to be their brother`s keeper and avoid the pull- him- down syndrome.
The message which was signed by his media assistant, Mr Sam Ijeh emphasized the need for serious prayers and hard work to overcome the present economic challenges.
Ukah stated that Christmas should be a time for sober reflection, condemning the spirit of materialism that has taken over the celebration of the birth of Jesus Christ.
He also used the message to call on Deltans and Nigerians in general to look towards a more prosperous 2017.