The Church Has Lost Its Value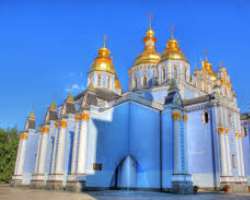 It is high time we did away with all these spiritual serendipity and speak the factual truth about the church. Church is no longer church these days as in before.
Right from my childhood when I started understanding what church means, there was one good thing I know her for – salvation to humanity.
The first time I understandably heard the word 'church' was at my tot age and that was not just a mention but recognition.
What did they do?
A weighty parcel of gift was brought, right inside the room where I lay by group of men (generic) whom I knew not.
These guests were ecstatic, even beyond my comprehension as they all came one after the other to the corner where I lay and shook hand with me, as though I was their age mate. Some even carried and played with me, after which they rubbed my powder, prayed with us and left. They had come to felicitate with my mother as well as embrace me into the new world as one of their members. It was my mum who later said they were our 'church members,' Anglicans to be precise.
Ever since then till I grew up, this has always been what I know church for – 'providing salvation to humanity'; physically and spiritually. Since when I joined and started growing up with them, I have equally witnessed them offered numerous selfless services to people, both to members and nonmembers. Not only them; I equally knew of other churches that did the same, including Roman Catholic and Methodist churches. And these had been the bedrock of church.
They would always visit and share the real Gospel with people, assist and support those in need, console and comfort people those in trouble, felicitate and celebrate with those who are rejoicing as well commiserate with those who are mourning. All these they did without having any other motive but to show the real practice of Christianity. These are the values of the church; and the church was marching on then.
Today, reverse is the case; things have fallen apart. The church no longer pursues its objective, the real Christianity is no longer practiced and 'salvation to humanity' is no longer the hallmark.
What we now see is competition for members, struggle for money, antagonism, adulterated Gospels, sentiments, animosities, anarchy as well as practice of fake Christianity. And these have been the reasons why church fails, remains stagnant and leads the people astray. Churches have now become sources of, rather than solutions to problems. Churches no longer confute but confuse the people.
Gone are the days when churches preach the real Gospel (of salvation), but more adulterated ones. Days are gone when after preaching, somebody would be crying right inside the church for his life. Everybody now rejoices and laughs around from the beginning of the preaching to the end because they are being told what their ears itch to hear. They have changed from Gospel of Eternity to the Gospel of Prosperity. And that is why people are going astray and dying in sin while the kingdom of hell is growing fat.
Churches now compete for members to the extent that some use posters, handbills, banners, television, radio, newspapers, online media and other platforms to advertise themselves while some go to the extent of slandering, blaspheming and condemning the other churches or denominations in other to win their members. They no longer strive to win souls for God but to win members for themselves, thereby digressing from their main onus. This is time when church would refuse to save a dying person because he's not their member.
Gone are the days when church would contribute for their member who is in trouble or offer assistance to one another; instead, they would levy the person to death because they are money gluttons. They would always levy their members to destitution through dues, assessments, donation, seed-sowing and other lucrative terminologies they give it. Even when a committed poor member dies on debt, his people must do the financial clearance – redeem all his arrears before the church would agree to hold a mass for her; otherwise, they would not step their foot in the compound. Even on that burial day, you must sow seed.
Where is the value of the church?
Gone are the days when church would contribute money and send a poor member's child to school; instead, they would place heavy levy on the poor to build gigantic schools, after which the member's child may not even be able to attend a public school, let alone affording the whooping school fees paid in the mission school built with her had-earned money. They would heavily levy members and make the biggest investments, and still continue to levy them even more.
Where are the proceeds going?
Church has lost its value. Was that how the early churches operated?
Now is the time when we cannot even differentiate between a real miracle and magic inside church. We no longer know which is the fake or real power. All of them are now being used in the church. There is no more different between the pagans and Christians.
Just last year in my village, a pastor was seen exchanging blows with a herbalist under hot a sun, and people, including me rushed to know the cause of the affray.
Being the panel of judges now, we were told by the herbalist that pastor had not completed his payment and still came to collect another charm why the defendant – the pastor shamefully complained to us that the previous charm didn't work perfectly as expected, and thus he came back to request another one or his money.
What a shame!
The Church has lost its value and that is why God has closed his ears against her prayers.
These ears are meant to remain close until the church goes back to her real values, carrying out her real assignments with diligence without a divergence, pursuing her pure objectives in holiness and not hostility, practicing the true Christianity and not a crook spirituality.
The early churches practiced real Christianity, genuinely sought the face of the Lord, helped and loved one another, did away with antagonism and blasphemy, considered their members' conditions, preached the real Gospel of eternity, and in all these, the Lord worked with them.
That was why they were able to grow and triumph.
Going back to that same ways of the early church is the only solution to the problems of this modern church.
About The Author:
Izunna Okafor (born 9th Jan 1994) is an awards wining creative Young Nigerian Writer who hails from Ebenator Nnewi South L.G.A of Anambra State Nigeria.
He has written and published many books, including novels, short stories, poems and articles both in soft and hard copies. He writes both in the Igbo and English Languages and has published in both of them.
Izunna Okafor who is also a 300 level public Administration student of Unizik has won and been nominated for various writers awards, including the NYSC Essay Competition 2012, Nigerian Writers Award/Indigenous writer of the year 2015/2016, Society of Young Nigerian Writers Award/Pita Nwana prize for Igbo Literature 2015, Nigerian Heritage Icon Award/ Writer of the year 2016, SLAM Youth Hero Award/Innovative Youth of the year 2016, AEYC/ Outstanding Youth of the Year 2016, Ark Foundation Quiz Competition 2016, NAPAS/ Award for Academic Excellence 2016, The Future Award Africa 2016, among others.
He belongs to and is a leader in various writers association, both at state, zonal and National level. Izunna is the Ambassador of Read Across Nigeria in Anambra State.