WHAT DO YOU THINK OF CLARION CHUKWURAH?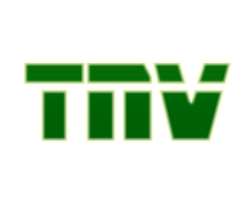 About Clarion
Clarion Chukwurah (Clara Nneka Oluwatoyin Chukwurah) was born on Sunday July 24th 1964 at the University Teaching Hospital (LUTH) Lagos to Mr. John & Mrs. Christiana Chukwurah of 14/16 Agard street off Commercial Avenue, Yaba – Lagos /Nigeria, a quiet bungalow with a large garden that grew their own food crops and flowers in the middle class suburbs of Lagos main land.
Her father a well known socialite popularly called J.C. was an accountant and the personnel manager of Nigerian Textiles Mill then known as SUNFLAG, Apapa, Lagos. Her mother was a building contractor and a trader in food provisions. She lived her child hood as an only daughter with four brothers.
She attended Moluka and Lady Lark nursery schools in Yaba, Lagos and All Saints primary school, Montgomery road, Yaba, Lagos. The loss of her father in 1975 when she was aged 11yrs moved her and her brothers to live with her paternal uncle in Aba, Abia State. She attended Queen of our Rosary College (Q.R.C.), Onitsha, Anambra State, Her hometown for her secondary school education. She was listed in the Daily Times as having passed her Common Entrance examination with the highest aggregate thus with the choice to attend a federal government college and she chose Q.R.C. She studied acting and speech at the Department of Dramatic Arts, University of Ife, Ile-Ife.
She did a three weeks refresher speech course in Leeds (North England) in 1997 sponsored by The West Yorkshire Playhouse, Leeds.
She began acting as a keenly interested teenager in Oct. 1979 having played Lady Macbeth in William Shakespeare's Macbeth and Mary Magdalene in Jesus Christ both school plays while at Q.R.C.
She became a semi-professional actor with the University of Ibadan Performing Company and also joined Tunji Oyelana's band "The Kenneries" as a back-up vocal. On Jul. 1st 1980, she left the UPC to further her professional training at the University of Ife on Oct. 1st 1981. She became a professional actor in 1984 with Lola Fani - Kayode's soap opera "Mirror In the Sun", she has in the twenty six year span of her career attended several theatre workshops, theatre business seminars, Script conferences and refresher courses. A deeply talented actor, she acquired skill with training and experience to emerge as one of the best at character and method acting in Africa. A continuous student of history and literature; she is a voracious fan of writers such as Robert Ludlum, Leon Uris and John Grisham. She got her foundational inspiration at age six from Michael Jackson and at eight years old from King Sunday Aladeniyi aka Sunny Ade. Her most interesting past times are long country side drives, sailing, fooling around with her family, reading historical or covert books, watching historical films and listening to R&Bs, Orlando Owoh's and King Sunny Ade's oldies.
She lost her mother and only daughter in 1996, she presently lives with her husband Mr Olufemi O. Oduneye (a pharmacy graduate of Szeged University, Hungary) her first son Clarence Peters (a graduate of City Varsity Multimedia Film School, Cape Town South Africa) and two younger sons (Robert and Brian) in her Lagos home. She loves Al Pacino and Halle Berry. She loves the company of her brothers, nephews and younger people. She believes in discipline, loyalty and hard work.