Another ponzi scheme NNN springs up, few days after MMM suspended operations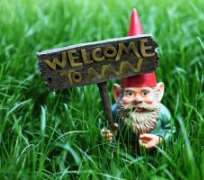 Barely a week after the 'suspensioon' of the  ponzi scheme, MMM , a similar scheme, NNN, has commenced operations in Nigeria.
It is believed that the new scheme is modelled after MMM.
The NNN promises 35% on investments by participants.
A statement on its website, "NNN is a community of ordinary people, selflessly helping each other, a kind of mutual aid. This is the first sprout of something new in modern soulless and ruthless world of greed and hard cash."
It added that; "The goal here is not the money. The goal is to ACQUIRE AS MUCH AS YOU CAN."
According to the new scheme, NNN is owned by the participants, it's a community by the people and for the people.
Sergey Mavrodi, founder of  MMM,  has at the weekend written to  participants in the scheme assuring hem that  it would surely bounce back in January,  while slamming Nigerian media for fuelling panic in the system.
He said that he is utterly disappointed  about the way MMM is being painted in the media, saying emphatically that "MMM will be back in January.
The MMM founder urged Nigerians to stop  the rumours by bandied about the scheme collapse.
The open letter followed a rash of criticisms, innuendos,  outright criminalisation of the scheme after a one-month freezing was announced by the promoters.
A notice was sent to MMM Nigeria participants on Dec 12, 2016 announcing the one-month suspension up till January 14, 2017.
Mavrodi went ahead to describe articles from Nigerians journalists and bloggers as "provocative and worthless."
NNN Nigeria is promising to out-pay MMM Nigeria by 5% – 35% vs 30%. Question is, are some individuals playing on the intelligence of ordinary Nigerians during an economic downturn.
NNN like MMM is a Ponzi scheme. NNN, unlike MMM, has no global antecedent, but like a derivation of MMM with some playing on English alphabets – NNN = next-MMM.
According to Wikimedia, MMM was established in 1989 by Sergei Mavrodi, his brother Vyacheslav Mavrodi, and Olga Melnikova. The name of the company was taken from the first letters of the three founders' surnames. Initially, the company imported computers and office equipment. In January 1992, tax police accused MMM of tax evasion, leading to the collapse of MMM-bank, and causing the company to have difficulty obtaining financing to support its operations.
MMM created its successful Ponzi scheme in 1994. The company started attracting money from private investors, promising annual returns of up to one thousand percent. It is unclear whether a Ponzi scheme was Mavrodi's initial intention, inasmuch as such extravagant returns might have been possible during the Russian hyperinflation in such commerce as import-export.
MMM grew rapidly. In February 1994, the company reported dividends of 1,000% and started an aggressive TV ad campaign. An important factor in the scheme's success was word of mouth, but most of the company's success came from its extremely aggressive ad campaign.
At its peak the company was taking in more than 100 billion rubles (about 50 million USD) each day from the sale of its shares to the public. Thus, the cash flow turnover at the MMM central office in Moscow was so high that it could not be estimated. The management started to count money in roomfuls (1 roomful of money, 2 roomfuls of money, etc.
NNN, unlike MMM, has no global antecedent, but like a derivation of MMM with some playing on English alphabets – NNN = next-MMM.
Regular publication in the media of the rising MMM share price led President Boris Yeltsin to issue a decree in June 1994 prohibiting financial institutions from publicising their expected income.
The success of MMM in attracting investors led to the creation of other similar companies, including Tibet, Chara, Khoper-Invest, Selenga, Telemarket, and Germes. All characterised by extremely high promised rates of return. One company promised annual returns of 30,000%.
On July 22, 1994, the police closed the offices of MMM for tax evasion. Everyone lost money. In January 2016 the Chinese government banned MMM on the grounds that it is a pyramid scheme, (Ponzi scheme), and it is not registered in the country.