BoI approves N10bn for SMEs in agric sector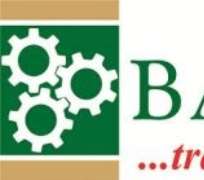 The Bank of Industry (BoI) has signed a Memorandum of Understanding with three international development partners for the growth of the country's agricultural sector.
The pact, which would enable the bank provide up to N10bn to the Small and Medium Enterprises in the agricultural sector, was sealed in Abuja.
Speaking at the event, the Acting Managing Director, BoI, Mr. Waheed Olagunju, said the agreement was a testimony of the bank's support for the development of the agriculture sector.
According to him, the bank's passion for the sector is born out of the conviction that it holds the key to the diversification of the nation's economy at a time of dwindling oil revenue.
He said based on the agreement, the bank would provide up to N10bn exclusively for the acquisition of agro-equipment by either agricultural service providers or well-established farmers.
Olagunju said the N10bn for the sector was the largest which the bank had earmarked for any programme, noting that based on the pact, the amount would be repaid within a five year period by beneficiaries at a nine per cent interest rate.
He said based on the agreement, micro enterprises would be able to access up to N10m; small enterprises, between N10m and N50m; while medium-scale entrepreneurs could access above N50m but not exceeding N500m.
He said, 'In recognition of the catalytic role that agro-processing plays in boosting good production, BoI, in collaboration with development partners, has designed a programme to provide finance for agro-equipment service providers and well-established farmers as well.
'It is envisaged that with better access to credit to fund acquisition of agro-equipment, there will be improved efficiency and production output in the agricultural sector.
'A N10bn fund has been earmarked for the acquisition of agro-equipment and it is the largest amount of money that the bank has earmarked for any programme and this is a testimony to the importance of agro-mechanisation in economic development of Nigeria.'
Olagunju said through the programme, the bank would be able to create 10,000 direct jobs and 30,000 indirect jobs, making a total of 40,000 jobs within the period.
Also speaking at the event, the Executive Director, Corporate Services, BoI, Mr. Jonathan Tobin, said that through the initiative, the country's food import bill would be reduced.
He lamented that the nation's agricultural industry was populated by aged peasants, noting that to correct this trend, it had become imperative to adopt appropriate agricultural mechanisation technology. - Punch.