Aunt Landa Announces Free Market Square For Less Privileged To Celebrate Christmas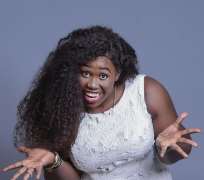 Dr Yolanda George-David, popularly known as Aunt Landa has announced plans for her upcoming charity event 'Aunt Landa Market Square' set to hold on December 24, 2016 at CPM Auditorium, plot R opposite 209 road, 2nd Avenue Festac Town, Lagos State, Nigeria.
Dr Yolanda is a doctor, counselor, OAP, and founder of 'Aunt Landa Bethel Foundation' and she derives great joy and fulfillment in charity works thus the birth of Aunt Landa Market Square.
Aunt Landa Market Square is geared towards putting smiles on the faces of Widows, less privileged by providing them with their basic needs for the Christmas celebration.
The memorable event will feature different exciting activities including comedy, music, games, dance, food, drinks, and doctors to attend to the sick at the Aunt Landa Market Square clinic.
Speaking on the event, Dr. Yolanda, founder of 'Aunt Landa Bethel Foundation' and brain behind the event remarked; "I'm super excited about this event as it is the only market square in the world where the needy get to buy almost anything they need to survive at the price of the Aunt Landa Love Currency (zero Naira wrapped in God's love)."
Aunt Landa Market Square will have dignitaries, personalities and socialites in attendance to celebrate Christmas with widows, orphans, homeless, and anyone else in need.
For more information on #AuntLandaMarketSquare, follow Instagram - @auntlanda and Twitter - @auntlanda