5 Handmade Gift Ideas For Christmas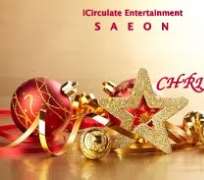 A lot of us are probably wondering what to give out this Christmas.. and we as a whole know how much individuals love a high-quality gift.
The vast majority of these gifts below can be gotten/made at an affordable rate. Save money and creatively tackle your gift list this year with our ideas for one-of-a-kind gifts you can get for him, her.
Handmade Notepad: This handmade design notepad is filled with blank white paper great for quick notes or sketches, fits great in purses and bags. Number of Pages: 40 - Size: A5. Great for that friend who loves to scribble down notes.
Handmade Beaded Anklet : Whether you are strutting your funky stuff in a club or at a festival, these anklets will look great out and about, on the beach. Available in a variety of sizes beaded anklets are sure to be a perfect fit for any ankle.Your girl will definitely love this.
Handmade Men's Leather Slippers- White: This is the season where a lot of parties and reunions are organized. This white handmade leather slippers can be rocked at any occasion. Every cool man would definitely love to exude sophistication with this slippers.
Handmade Ankara Clutch Bag: Ask any lady what her favorite assets are, and she will definitely mention her bag. You can never go wrong with this beautiful handmade to perfection Ankara clutch bag. It's perfect for any occasion and easy to carry around.
Handmade Lapel Brooch Flower: Would you like add an element of style and color to your man's outfit? These handmade Lapel flowers make a great conversation starter. it's perfect for every occasion.