Nigeria: Inflation rate rises to 18.48% – NBS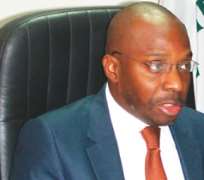 Nigeria's inflation rose again in November, driven by higher food, petrol and electricity prices, data showed Thursday, with analysts saying that the upward trend may not be over.
It is the 13th consecutive monthly rise for the West African country, with the government struggling since August to pull the economy out of recession.
The announcement comes six months after Nigeria's central bank let the naira float, causing a sharp decline in the currency's value against the dollar and pushing up the price of imported goods.
'The Consumer Price Index (CPI) which measures inflation increased by 18.48 percent (year-on-year) in November 2016, 0.15 percentage points higher than the rate recorded in October (18.33 percent),' the National Bureau of Statistics (NBS) said in a statement.
On Wednesday, President Muhammadu Buhari unveiled a plan to spend 7.3 trillion naira ($23 billion) in 2017, a 20-percent boost over this year's spending, to 'pull the economy out of recession as quickly as possible'.
The statistics agency said food items increased by 17.2 percent (year-on-year) in the month under review, up 0.1 points from the October rise.
'During the month, the highest increases were seen in housing, water, electricity, gas and other fuels, clothing materials and other articles of clothing, books, liquid fuel, passenger transport by air, motor cycles and shoes and other footwear,' the NBS added.
The Nigerian economy has been hammered by the global crash in prices for oil — worth 70 percent of its revenue and the bulk of its dollars — and ongoing rebel attacks on oil infrastructure in the southern swamplands.
In June, the central bank removed a 15-month peg on the naira.
The currency now trades at 485 to the dollar in the open market. Dollar scarcity continues to hurt businesses.
According to Bloomberg, the central bank also left its benchmark lending rate at 14 percent in November in a bid to tame inflation.
'With the CBN's tight monetary stance, if there are no further structural shocks, inflation is likely to peak at a rate slightly above 20 percent in March 2017,' Abuja-based Time Economics Ltd. said in an emailed note before the data were released.
'The inflation in the economy is largely due to structural factors.'
Oil-rich Nigeria normally produces 2.2 million barrels per day (bpd), but output dropped to a low of 1.4 bpd this year as a result of rebels attacking pipelines, with no sign of the militants being ready to lay down their arms.