Izunna Okafor wins the SLAM Youth Hero Award 2016.Source: Youth Forum International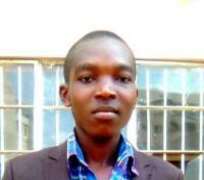 Izunna I. Okafor, a 300 level student of Unizik has bagged the SLAM Youth Hero Award 2016 edition as the Innovative Youth of The Year.
The 22-year-old innovative youth who is also an awards-winning Young Nigerian Writer was declared the winner of this year's edition of this award at the Award Dinner party which took place yesterday at the Golphins Hotels and Suits Awka, on the 10th of December 2016.
In the words of the Award coordinator Mrs. Ciao, "Izunna has proved his worth and his great achievements speak more of his merit for this great award and recognition"
The award was processed from nominations, followed by interviews and assessment which primarily formed the basis for the Judge's decision.
Izunna Okafor is Anambra born young writer who hails from the Nnewi South L.G.A of the state and has played and continues to great roles in shaping the world through his creative writing. He has authored and published various books both in soft and hard copies, and is also an Igbo activist who has taken the Gospel of the Igbo language and the needs for its sustenance, to every nooks and crannies around the world through his writing.
He has also received other various awards for his professionalism in the writing field, and is the first person to win the Indigenous Writer of The in the Nigerian Writers Award. He's also currently in the nominee list of the 2016 Future Award Africa and will also be awarded the Youth Writer of the Year 2016 by the Nigeria Heritage Icon Award on the 16th December.
"I believe, this will go a long way in appreciating and rewarding your great works as well as spur up the spirit of more greater achievement in you" said Ciao as she presents the Golding award to Izunna.
Some other Young and vibrant achievers across the Africa continent who have been making difference and imparts in their various areas of endeavour, were also awarded at the great event.
The SLAM youth Hero award is and international award and a part of the SLAM initiatives aimed at identifying and rewarding the young people with difference and who have been making the African continent proud with their God-given potentials and creative minds.
This year marks the third edition of the great initiative which started in the year 2011, and takes place every two years interval.