LASTMA OFFICIALS AND THUG TOOK.ME FOR A JOURNALIST; TORTURED AND HARASSED ME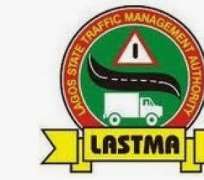 Good evening sir. I am Jeremiah Olatinwo, recently graduated from the University of Lagos and I intern in a media outfit in Surulere.
It so happened yesterday (9/12/2016), one of the managers in the company parked his car in front of the office and we learnt that lastma officers were about to tow the vehicle and we all rushed down to see what was happening. We decided to take snap shots but on seeing the men of Nigeria police force and the military police, we decided to take the shot stealthily. Unknown to us, some thugs had been mobilized to the scene to check for people recording. I was taking the shot from a vantage point where it was less rowdy and was alone. All of a sudden, I felt someone grip my trouser and lifted me off the ground and shouted that I was recording and I should be taken into the black Maria vehicle standing by. As though a criminal, I was manhandled and one of the military policemen slapped me severally. I lost consciousness for the few minutes. I opened my eyes to see myself in the company of three other guys inside the black Maria. My phone was seized too. I and three others I met inside the black Maria were driven recklessly to the Lastma Oshodi office despite the appeals made to them. I was released after the manager came to their office beg on my behalf. The release was made after a fee was paid and i was intimidated to delete the recent video materials on my phone storage.
On getting back to Surulere, I noticed I was feeling dizzy and intermittently feeling weak. When I got home, I noticed a boil on the center of my head. Waking up this morning, the boil had hardened leading to excruciating pains in my head.
My blood pressure and heart beat have increased since the incident.
This injustice meted out to me for doing no wrong is too much to bear. Can't fathom how a government agency will employ the service of thugs to harass a citizen.
All CSOs and well meaning Nigerians, pls come to my aid