FG appoints transaction parties to execute Eurobond Programme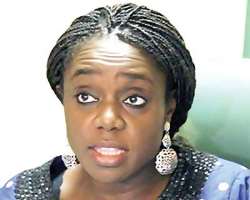 The Honourable Minister of Finance, Mrs Kemi Adeosun on Wednesday at the Federal Executive Council (FEC) meeting presented a Memorandum seeking approval for the issuance of the USD1.00 Billion Eurobond in the International Capital Market (ICM) and the appointment of Transaction Parties responsible for the execution of the Programme.
The Minister noted that the USD1.00 Billion Eurobond issuance was appropriated in the 2016 Budget and the funds will support the implementation of capital projects in the 2016 budget.
The appointed Transaction Parties responsible for execution of the transaction include: Citigroup, Standard Chartered Bank, Stanbic IBTC Holdings PLC, White & Case LLP, Banwo & Ighodalo and AfricaPractice.
She stated that the selection was based on an open and competitive bid process in line with the Public Procurement Act, 2007 and a certificate of 'No Objection' was received from the Bureau of Public Procurement (BPP) to award contracts to the recommended Parties.
'We have so far, received strong commitment from the international community.  Investors believe in the long-term economic outlook for Nigeria as we continue with our structural reforms and increased focus on infrastructure development to diversify the economy and grow the non-oil sector', she stated.
'Stable oil prices and steadying foreign reserves will support our plans and we expect high demand for this issue to further push down yields. We are confident that this will be a successful outing in January, 2017.'