House: Special status bill for Lagos passes second reading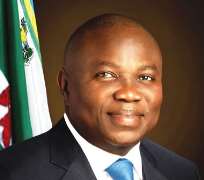 A bill seeking a special funding status for Lagos State passed second reading at the House of Representatives on Wednesday.
The House however deferred the passage of the 2017-2019 Medium Term Expenditure Framework till Tuesday, next week.
President Muhammadu Buhari is expected at the National Assembly on Wednesday next week, to present the estimates of the 2017 budget.
By the provisions of the Fiscal Responsibility Act, 2007, the MTEF, which sets out government's spending plans for the next three years, must first be considered and approved before touching the budget estimates.
The document had been listed on the Order Paper to be introduced for debate by the Majority Leader of the House, Mr. Femi Gbajabiamila, but it was dropped dramatically.
It was the majority leader himself, who requested that the MTEF should be stood down because members had yet to be availed of the details to prepare them for the debate.
However, Gbajabiamila was sighted moments before the document was stepped down, moving from row to row, speaking to members on the need to endorse the document.