MTN brings more new blood into management, hires former Vodafone Germany CEO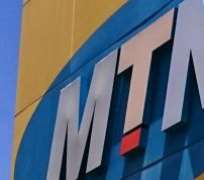 South African mobile phone group MTN said on Wednesday it had appointed three new executives who will join its new chief executive and finance head next year, part of a management overhaul after its first half-year loss.
MTN agreed in June to pay a 330 billion naira ($1.05 billion at the time) fine in a settlement with Nigeria for missing a deadline to cut off unregistered SIM cards from its network, pushing the company into the red for the first time.
MTN has tapped former chief executive of Vodafone's German business Jens Schulte-Bockum as its new chief operating officer and First National Bank's Bernice Samuels as marketing head.
BT Global Services chief executive Oliver Fortuin will take on the role of executive head of business enterprise, MTN said.
Executive chairman Phuthuma Nhleko said the appointments were part of a large scale transformation and operational review process.
Nhleko, who stepped in a acting chief executive shortly after Nigerian regulators hit the group with a record fine, launched an overhaul of the business that is seeking new revenue streams such as mobile banking in big markets like Nigeria.
Rob Shuter will take over as chief executive in March, while Ralph Mupita will join him as finance head in April.
Schulte-Bockum and Samuels are set to start in January and Fortuin in March, MTN said